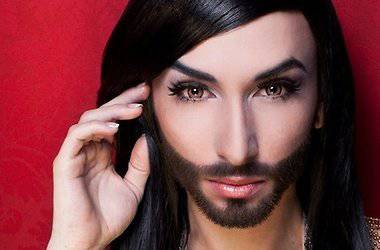 Gazprom, as always treacherously and unexpectedly, billed European Ukraine for 1,6 billion dollars. Of course, all the patriots were struck by the meanness of their northern neighbor. Not only that, since February 27, Ukraine is at war with Russia by constantly increasing its combat readiness, so the Russians have decided to recall some vulgar money for gas. We are here, you know, we are not sleeping at night, we are fighting terrorists, separatists, gangs, saboteurs, gruchnikami, RDG, DRG, and they also decided to demand grandmother from us. And, most importantly, this is theirs, like there ... Miller happily says so: here is the bill for April for you, there will be no stupid gas without an advance payment from June
.
In this regard, I want to remind you that Arseny Petrovich Yatsenyuk, a man of outstanding economic and volitional qualities (though slightly bored, but this is a new thing) on ​​their dog's move clearly stated: "We are ready to take gas for 238 bucks per thousand cubic meters, and for 500 as you ask, we will not. " Across the country, except for areas where peacekeeping Ukrainian troops are fighting with an insignificant handful of terrorists who have imagined themselves to be separatists, a wave of popular support for a truly national premier swept. Someone with joy called him a mudag, but this, believe me, from an excess of feelings. Ukraine, as a full-fledged member of the European Union, associated with the political part, put forward an ultimatum to the pitiful, insignificant Russia: either you give us an awesome discount, or we're offended and we'll not take your gas to anyone else. Suppress them dogs. We have Ruslana. That maydanovskaya lighter. She swore altogether with straw. In short, Putin's cunning plan to drive Kiev into gas bondage failed. The whole European Union is thinking how to help Ukraine with fresh blue fuel. As soon as they wake up, they start thinking right away. From the United States, tankers with a liquefied gas station are coming in a harmonious series that will breathe life into the collapsing economy of a European country. We are Europeans. As soon as we receive biometric passports, we will immediately start traveling to the EU without a visa. Like white people. Here are just passports yet, because the country is in crisis. And the crisis is due to the Russian Federation, with which all patriots are fighting and even win in some places, but there is a bunch of separatists ... Well, then you know.
In addition, gas from Slovakia will soon be trampled, as if from a broken through sewage system, you know what. Yes, we have enough internal resources to export hydrocarbons to Saudi Arabia. Again, shale gas under all Galicia. Enough to lay there more quality explosives, so we have another hundred years in the coffin we will see the Kremlin. Putin will not succeed in bringing Ukraine to its knees with the help of gas blackmail. The government is watching, the Ministry of Fuel and Energy is watching, Sold, as always, sells something, but it also watches in its free time. Everything, diversion is broken. As our chief intelligence officer Valentin Nalyvaychenko says, "everything is already shrinking the ring around Yanukovych." The expression is purely Freudian. The point, of course, shrinks. Still, such psychological loads. Some saboteurs caught more than they managed to prepare in Russia over the past ten years. Nalyvaychenko - he is. Do not put his finger in his mouth. Damn you ... Again Freudian reservation.
The industry, meanwhile, confidently began to rise, since it was deprived of state support. So there is no money in the budget, the army requires new weapons, drones, all there, diapers and canned food from the state reserve. Those two million that have already allocated, eaten. So the organisms are young, growing. In addition, thanks to the stabilization of (regular) in the area of ​​the ATO, the speed of assimilation of food, followed by elimination from the body grows exponentially. Instead of state support, according to some minister, either finance or economy, investments will go into the country. Billions of dollars. Take and come. Well, we will live, as in Kuwait. Or Bahrain.
No need to panic, because everything is in safe hands. Yes, annexed the Crimea, two republics were formed, two more on the way. But tell me, please, isn't this evidence of the strengthening of the unity of the country? It (unity) is strengthened from day to day. No matter how day - so strengthening unity. The difference between east and west, south and north, male and female, is erased. Tymoshenko traveled to Donetsk and, successfully escaping from the crowd of enthusiastic fans, announced a "round table". It is clear that in Donetsk only the round table is not enough. All other stupid square. It's time for the "stitching" (expression of Yulia Vladimirovna) of the country. For its success it is necessary somewhere to put six million people who were intimidated by a handful of separatists. And everything will work out. The main thing is to follow the patterns of homeland, which draw the correct picture of what is happening. Then everything will rise from head to foot.
In Mariupol, unarmed, peace-loving nyashki from the Dnepr special battalion came to the local administration to give foot massage to tired police officers. And Mariupolians, armed to the teeth, shot them three times in a row. 99% of the population of Donbass stands for the territorial integrity of the country, and only one percent who goes in quilted jackets with a St. George ribbon, against. ATO is the highest manifestation of philanthropy and democracy. The National Guard is replenished with amnestied criminals in order to quickly adapt former prisoners to peaceful life. Indeed, beatings, bullying and even murder are constantly taking place in the zone. But the man went free, ended up in the National Guard and did not feel any difference between freedom and the zone. Only feeding is worse, but give a shoot. And, of course, the highest manifestation of European democracy will be the presidential election. Anyone, even I'm not afraid of the word, a separatist, can freely come to the polling station and vote for Pyotr Alekseevich. Isn't that what we all dreamed about for so long? Plus, of course, Conchita Wurst to every Ukrainian house. As a Eurobonus. Recently, Larisa Mudrak from the Ministry of Truth was indignant at the dominance of Russian TV shows in the country's information field. What problems? Spin all Eurovision releases. In the morning, bitch, until night. Interrupted by issues
News
with traditional plots - "In Crimea, a hungry boy ate a cat caught on a deserted beach", "Russian saboteurs tortured a patriot for three days, demanding to learn the Russian anthem", "The world community is sure that Odessa separatists specially burned themselves to harm the international image of Ukraine "," Near the border, Putin concentrated a colossal horse army. "