Hungarian Prime Minister Viktor Orban, speaking before the country's parliament, said that ethnic Hungarians living in Ukraine should create their own autonomy, and also be able to obtain Hungarian citizenship. Reports about it
"Radio Liberty"
.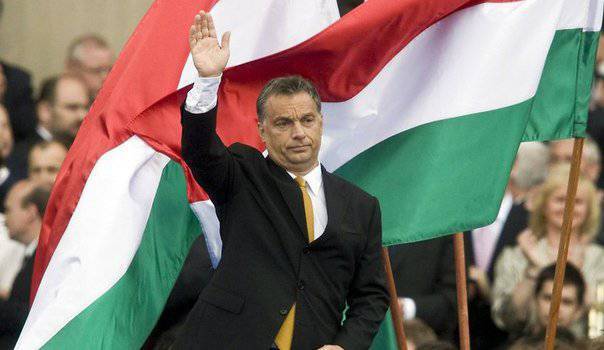 Hungarian Prime Minister Orban drew attention to the violation of the rights of Hungarians living in the territory of Ukrainian Transcarpathia. In particular, he stated:
We view the Hungarian question as a European question. Hungarians who live in the Carpathian region have the right to dual citizenship, to the rights of the national community and to autonomy.
At the same time, Orban expressed support for Kiev in its pursuit of democratic values, clearly hinting that one of such values ​​is the question of respect for national minorities. According to official Budapest estimates, about 200 of thousands of ethnic Hungarians live in Ukraine today. The largest number of them - in the Transcarpathian region of Ukraine. Here the Hungarians are the second largest ethnic group after the Ukrainians, as evidenced by the results of the Ukrainian population census.
It is worth recalling that about a month ago the Hungarian delegation in the Parliamentary Assembly of the Council of Europe called Ukraine an artificial state. These words of representatives of the Hungarian parliamentary delegation caused a storm of indignation in Kiev.