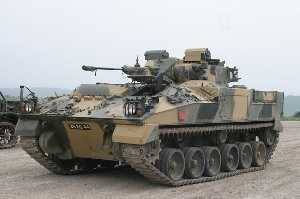 According to the
army-guide.com
, with reference to ASDReports, this year the cost of upgrading and upgrading military armored vehicles in the world will peak at 4.76 billion dollars. The results of the study are published in the report "Modernization of armored vehicles and 2014-2024 market growth forecast: opportunities for leading companies", which analyzes in detail the state of the global market and possible areas for expansion.
According to analysts, governments of different countries are constantly under pressure from defense budgets, in connection with which modernization and updating of armored vehicles are a good alternative to new purchases.
It is also noted that in 2014, the armed forces headed by the United States will leave the territory of Afghanistan, which can "shift the focus" towards military air and naval assets in other areas of the planet. Thus, the acquisition of new ground-based systems will become less of a priority, and the demand for upgrading and upgrading will increase.
The report says that at the moment the level of demand is quite stable. In some categories, growth prospects are observed. According to experts, they studied the 20 leading national markets.