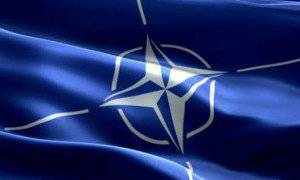 As the newspaper notes
"Sight"
, the press service of the Ministry of Defense of Ukraine reported that on May 12, a delegation of NATO experts arrived in the country, which should explore the possibilities of providing moral and technical support to the Ukrainian army.
"The event is being held to discuss at the expert level issues of the possibility of supporting the efforts of the Ukrainian side regarding the logistical support of the urgent needs of the Armed Forces of Ukraine from the member countries of the North Atlantic Alliance," the agency's website reports.
The delegation is led by Bruno Cantina, head of the logistics capabilities section of the Department of Planning and Defense Policy of the NATO International Secretariat.
It is noted that in Kiev, the experts met with First Deputy Minister of Defense Bogdan Butz.
"During the event, foreign guests were informed about the priorities for the receipt of material and technical assistance by the Armed Forces of Ukraine," the agency reports.
During the visit, NATO experts will continue to work with representatives of the General Staff of the Armed Forces and the Ministry of Defense of Ukraine. In particular, meetings are scheduled for 13 and 14 in May, at which the support system and structure of the Ukrainian armed forces, the system for obtaining material and technical assistance, and cooperation in the field of logistics will be discussed.
In addition, the delegation will visit several Ukrainian enterprises. The visit of NATO experts will last until May 15.
As the newspaper notes, Washington has repeatedly spoken about military assistance to Ukraine, but so far the matter was limited to dry rations, the last batch of which the Ukrainian army received at the end of March.
However, earlier Russian Defense Minister Sergei Shoigu spoke of an "unprecedented" increase in the activity of NATO troops in Eastern Europe.