The Minister of Defense of the Czech Republic categorically spoke against the deployment of NATO troops in the country
Agency
ITAR-TASS
referring to Reuters, reports that Defense Minister Martin Stropnitsky spoke out against the constant presence of NATO troops in the country.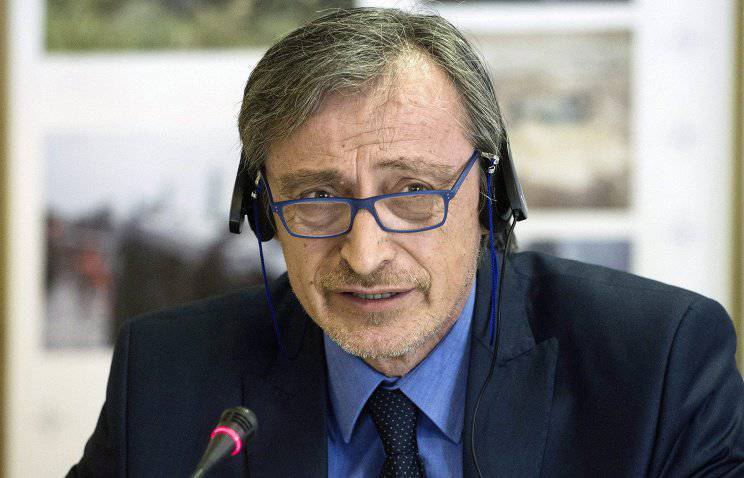 Meanwhile, this position of the Czech Republic is fundamentally different from the chosen line of conduct of the Polish authorities, who, on the contrary, turned to NATO with a request to deploy troops on their territory on a permanent basis. Warsaw decided to take this step as a result of strained relations between Russia and NATO, which arose in connection with the Ukrainian political crisis.
According to Stropnitsky, this reluctance of Prague to deploy foreign troops on its territory is connected with the sad
historical
country experience. The Minister of Defense is not opposed to expanding cooperation with NATO, if this concerns the field of training or other areas, however, this is not at all about the permanent deployment of troops in the Czech Republic.
The head of the country's Defense Ministry said that when it comes to real NATO units, he is skeptical in this regard. Further, Stropnitsky said that the department has no plans to increase defense spending, although it is possible that a gradual build-up will take place in the future. Currently, Czech military spending amounts to 1,08% of GDP, although the level recommended by NATO is 2% of GDP.
It should be noted that about a week ago, the head of NATO made a statement that they were confident of the need to deploy their troops on the territory of Eastern Europe on a permanent basis, which is a consequence of the worsening situation in Ukraine.