TV channel
"Khabar"
reports that, by order of the Ministry of Defense of the Republic of Kazakhstan, the Saryarka rocket-artillery ship was manufactured at the Ural Zenit plant. This vessel is capable of speeds up to 70 kilometers per hour and weighs 250 tons.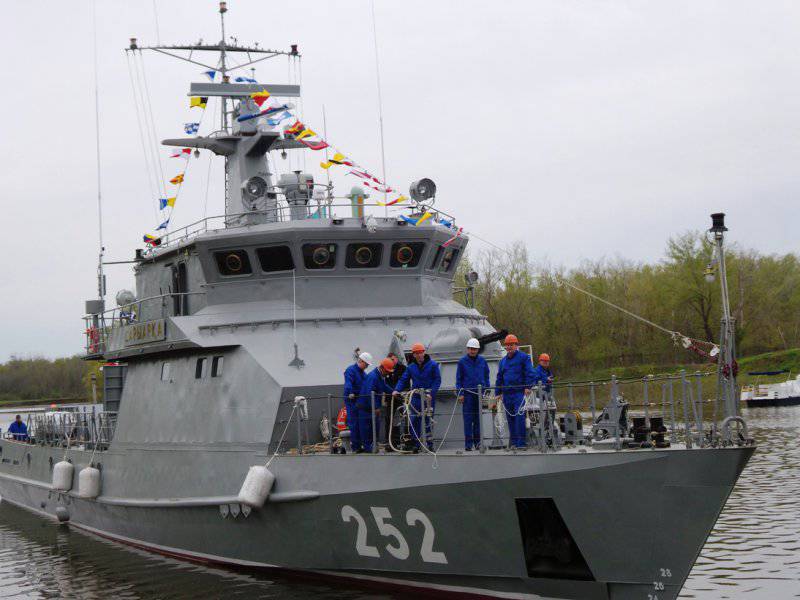 According to the Deputy Minister of Defense, their department also plans to pay further attention to the development of the defense industry. Moreover, the projects will be transferred for execution to the same Zenit plant, which will contribute to the development of the enterprise.
The new ship is equipped with the latest navigation, navigator and rocket artillery weapons, with automated control.
weapons
. The number of crew "Saryarka" is 31 people with the commander.
According to reports, the ship's main wheelhouse is located at the top, the engine telegraph gives the ship a turn, and the radar station allows you to view the surrounding territory at a distance of 40 km.
As the general director of the Ural enterprise Vyacheslav Valiev informs, the Zenit facilities allow building ships weighing up to six hundred tons, but for this it is necessary to modernize the workshops and reconstruct the launch pad.
This is the twenty-first ship that was manufactured at the factory. This allows us to assert with all confidence that the company has the necessary technological production and intellectual capabilities.
Recently, the honored workers of Zenit were awarded commemorative medals. According to the workers, this is, of course, an honor for them, and prestige for the state. Meanwhile, the voyage of the new ship began with a bottle of champagne smashed against the ship - all according to tradition.