Indonesia abandoned plans to purchase Ukrainian armored vehicles
According to the blog
bmpd
, at a conference that was held on 9 in May at the Naval Academy in Jakarta, Indonesian Defense Minister Purnomo Yusgiantoro announced that they had abandoned their initial plans for the purchase of 50 BTR-4 armored personnel carriers in Ukraine. The minister named the political crisis in the country as the reason.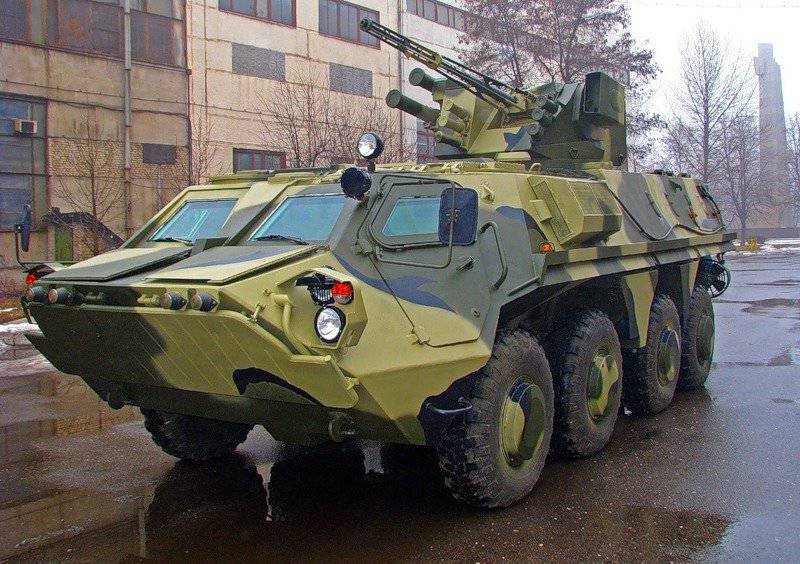 According to Purnomo Yusgiantoro, initially, when choosing, they were guided by good reviews, since many other countries were satisfied with the armored vehicles manufactured at Eastern European enterprises. The Minister of Defense of Indonesia stated that the BTR-4 system had a priority place in the strategic procurement plans, but as a result of the war in Ukraine, it was decided to abandon the purchase of armored vehicles in the region.
Currently, the Ministry of Indonesia, together with the country's Navy, is considering the possibility of acquiring similar equipment for the marines from other manufacturers. Among the possible options, Yusgiantoro also indicated the intentions of the command to acquire a certain amount of BMP-3F in Russia.
Thus, Ukraine will not be awarded a contract for the supply of fifty BTR-4 for the Indonesian marines. It also remains unclear the fate of another contract, according to which Indonesia was planning to purchase a test batch of five Ukrainian armored personnel carriers. This contract was considered at the end of February of the current year, but, apparently, was not completed.
There is information that the BTR-4E intended for Iraq were transferred to the Omega unit of the newly formed National Guard of Ukraine.