The Ukrainian side believed that only it can afford to close its sky for "unwanted" foreign flights. We are talking about the prohibition of Kiev on flights in the airspace of Ukraine for the Russian Federation liners heading to the airport of Simferopol. The Russian side decided that it was time to include a response option.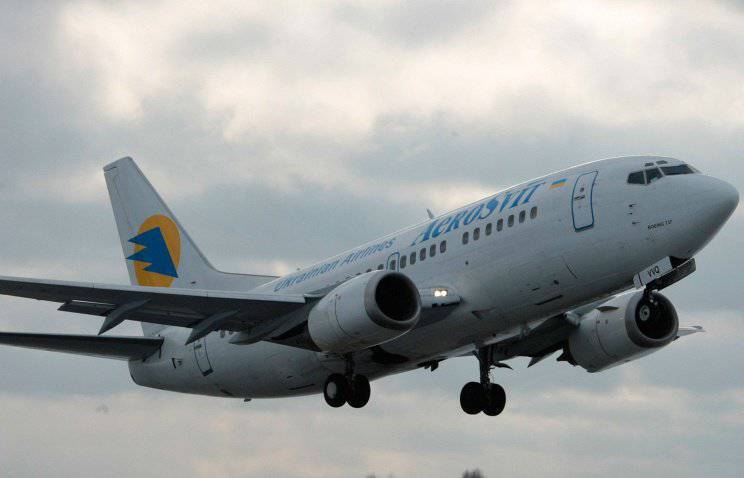 The official representative of Rosaviation in an interview
ITAR-TASS
said that if Kiev does not abandon the practice of closing the airspace of Ukraine for Russian air carriers, then Russia will be forced to make a symmetrical answer already in relation to Ukrainian
aviation
companies.
The cup of patience overflowed after the incident with the plane, in which Deputy Prime Minister Dmitry Rogozin was going to return from Chisinau to Moscow. The Ukrainian side said that the air corridor to the board next to Moscow would not provide, since it allegedly grossly violated the rules for using the airspace of Ukraine. It turned out that by this "gross violation" Kiev understands the recent landing of the aircraft at one of the airfields of the Crimea (Simferopol). Dmitry Rogozin flew to Moscow by plane. It was then that the vice-premier in his microblog (and even after the ban on the flight from the Romanian side) wrote:
Next time I'll fly on TU-160.
To date, Russian aircraft, traveling from Moscow or St. Petersburg to the airport of Simferopol, are forced to make a considerable air "hook" bypassing Ukraine.