Ship construction progress for the Navy
fleet
Russian captured user oleg12226 resource
forums.airbase.ru
. The works are carried out at the famous Baltic shipbuilding plant "Yantar", located in the Kaliningrad region.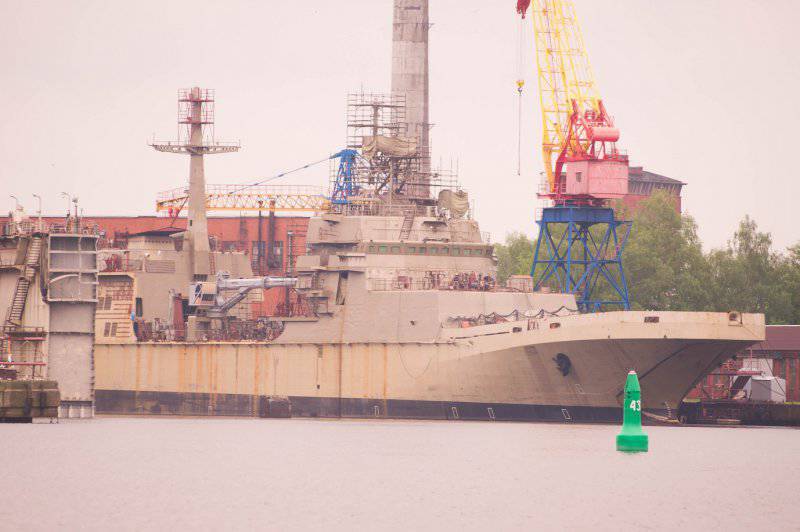 Pictured: BDK "Ivan Gren"
At Yantar, work is underway to complete the construction of the BDK (large landing ship) project 11711 "Ivan Gren", as well as three frigates of the 11356 project: "Admiral Grigorovich", "Admiral Makarov" and "Admiral Essen".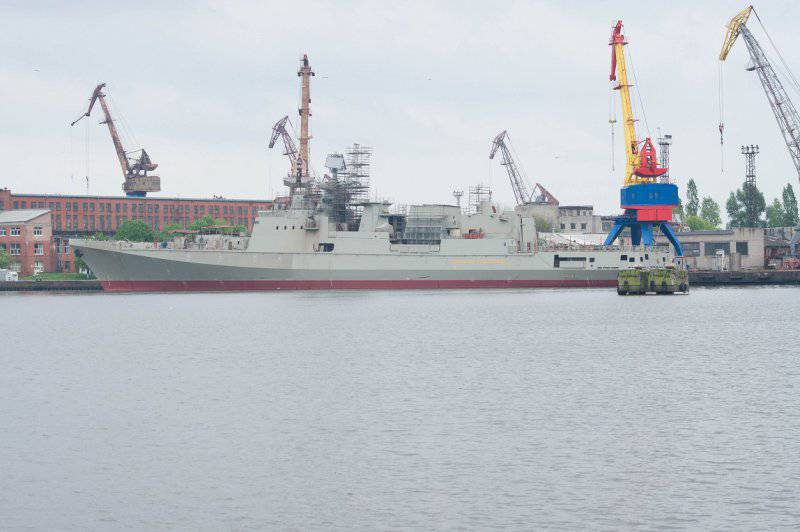 Pictured: frigate "Admiral Grigorovich"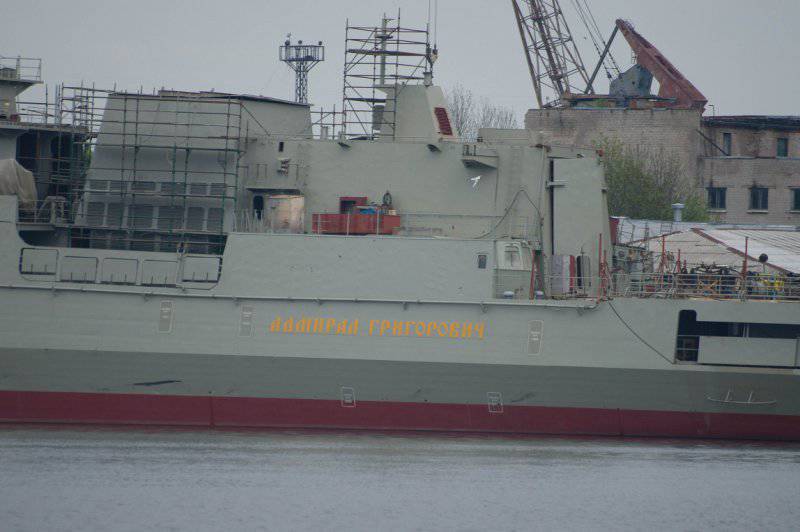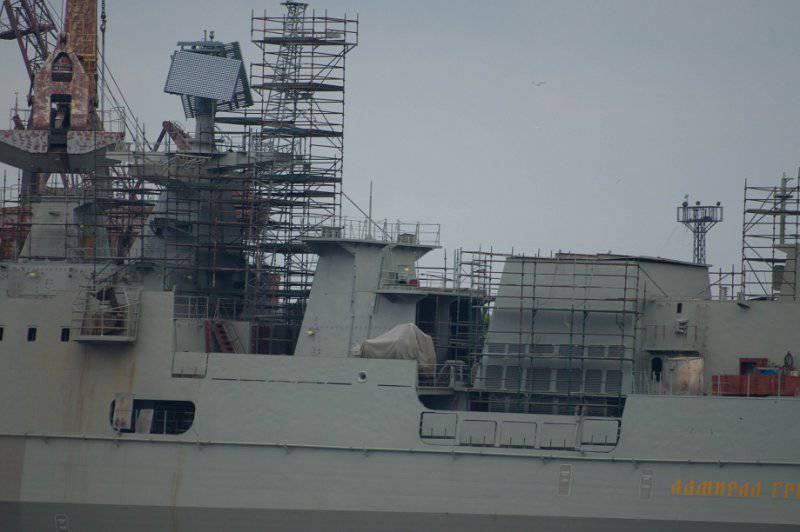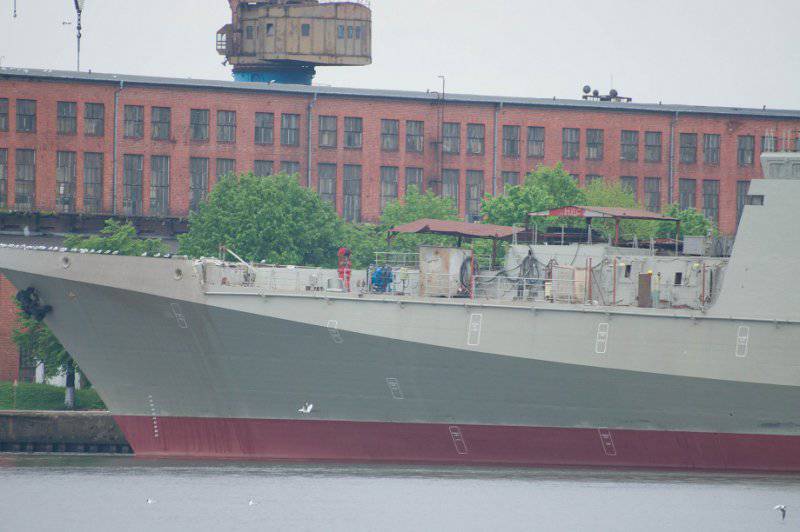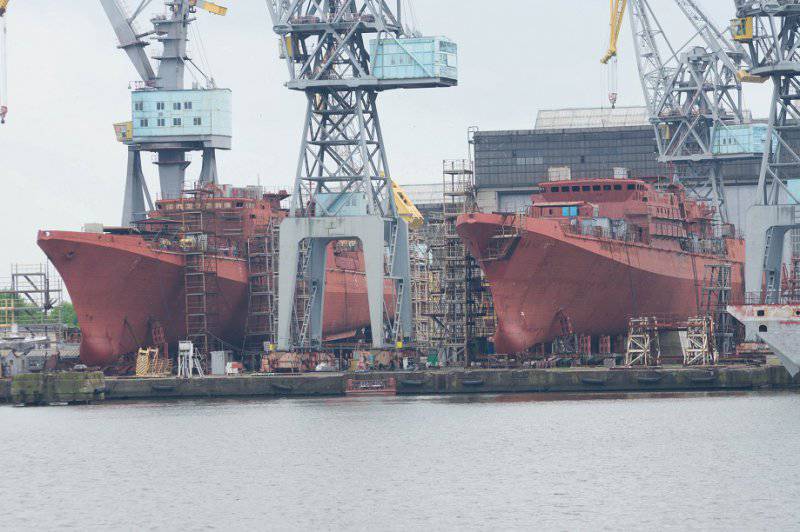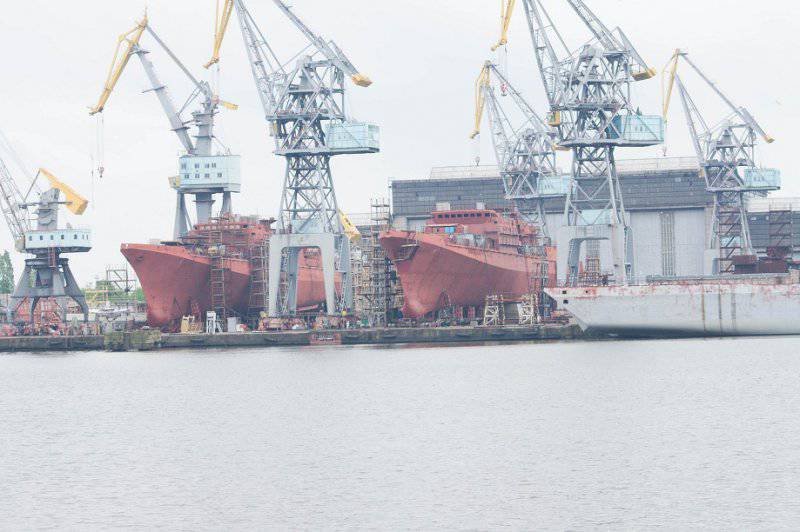 In the photo: on the left is the frigate Admiral Essen, on the right is the frigate Admiral Makarov"
Bookmark BDK "Ivan Gren" was made at the Kaliningrad plant "Yantar" in December 2004 year. Perhaps the main distinguishing principle of the BDK "Ivan Gren" is the possibility of the so-called non-contact landing of troops on an unequipped coast. This feature complements the function of launching and returning infantry fighting vehicles and armored personnel carriers along the bow during sea agitation up to 3 points.
The main planned characteristics of the BDK "Ivan Gren" at the time of the start of construction:
Displacement: 5000 t
Length: 120 m
Width: 16,5 m
Draft average: 3,6 m
GEM: diesel
Full speed: 18 knots
Crew: 100 h
Armament:
MLRS two A-215 "Grad-M"
artillery installations: one 76-mm AK-176М and two 30-mm AK-630М,
Ka-29 Helicopter
Landing capacity: 13
tanks
60 tons (or 36 armored personnel carriers), 300 paratroopers.
View of "Ivan Gren" in May 2012 of the year: