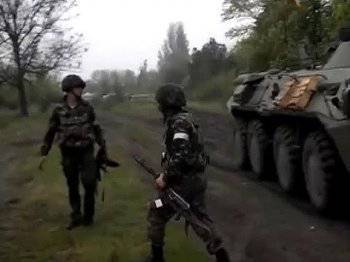 According to the news agency
"Vesti"
According to German media, the Kiev authorities turned for help to the notorious American firm Academi, whose employees noted in Iraq accusations of killing and abducting civilians, as well as smuggling
weapons
.
In the German press, it is noted that approximately 400 Academi mercenaries, armed and trained at the level of the fighters of the elite units of the American armed forces, were or still are under Slavyansk. According to journalists, this data is provided by the Federal Intelligence Service of Germany.
"RT in Russian"
notes that the White House did not comment on this data. "I do not comment on any details of our intelligence cooperation with Germany," said Kathleen Hayden, spokeswoman for the US National Security Council.
Data about the American "soldiers of fortune" in the territory of Ukraine appeared even during the Kiev Maidan, notes "News". In addition, the militia of Slavyansk reported intercepted negotiations in English.
Representatives Academi did not give any comments about the reports of the German press.
It is worth recalling that this private security company is one of the largest in the world. Among its employees are former military who perform various missions in hot spots.