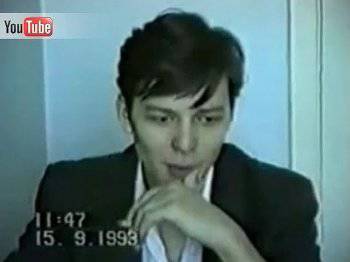 Information Agency
"Vesti"
notes that the presidential candidate of Ukraine, Oleg Lyashko, personally denied the information that is in
captivity
. In particular, he wrote in one of the social networks that at the moment "is in the east and continues to fight." However, some users doubt and ask to post photos with the date.
According to the agency, Oleg Lyashko has a peculiar biography - he grew up in a boarding school, worked as a shepherd, was going to become a tractor driver, was convicted of plundering state property. Fame came to him after the Maidan. Nezalezhnaya journalists call him "a bright oppositionist, a violent-tempered radical, an ardent patriot and an unprincipled fighter against the enemies of Ukraine.
According to Vesti, Oleg Lyashko served four years for theft of state property. After his release, he received a law degree and began his political career. In 2006, Lyashko became a regional deputy. By that time, the first scandal also applies: the patriots of Ukraine accused him of pedophilia. The parliamentary immunity saved Lyashko from the criminal case.
In addition, Oleg Lyashko participated in the arrest of the chairman of the Ukrainian public organization Young Guard Arsen Klinchaev, as well as other leaders of the protest movement in the east of Ukraine.
And on May 9, the deputy's conversation with some armed people in Mariupol hit the tape. "We are conducting a special operation today. They promised reinforcements, "he said. "Vesti" notes that on that day people were killed in the police building.