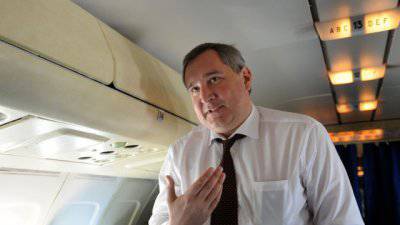 More than 30 thousand signatures of Transdniestrian citizens who are in favor of joining Russia were removed from the plane of the vice-premier of the Russian Federation Dmitry Rogozin, who was delayed in Chisinau due to the refusal to fly over the territory of Ukraine.
"At the Chisinau airport, Moldavian police seized more than 30 thousand signatures of Transnistrian residents in the plane. These signatures were collected all over the country calling to draw attention to the residents' desire to be part of Russia. Signatures were intended to the Russian leadership," State Duma deputy from the faction United Russia, representing the Rodina party, Alexei Zhuravlev.
He was among the parliamentarians who were on board the aircraft, forced to return to Chisinau after departure from Tiraspol to Moscow.
"The Ambassador of the Russian Federation in Moldova is aware of the withdrawal of signatures, I believe that we must protest and demand an urgent return of the signed sheets," the deputy added.