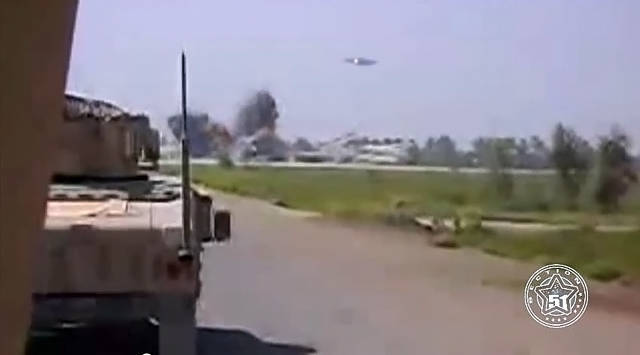 A video has been posted on YouTube that captures how a triangular UFO shoots a Taliban base in Afghanistan. A strange incident occurred in the city of Asadabad in the east of the country. For several days, the video was viewed more than 37 thousands of times, however, that it was sealed, no one understood, according to Mirror.
These frames show how an unusual-shaped aircraft shoots a fairly significant piece of land. There is a terrible explosion, after which the "plate" disappears into clouds of smoke and dust. If you believe the inscription appearing on the screen at the beginning of the video, it was filmed in March of this year by the American staff of NATO.
After the clouds of dust enveloping the horizon are scattered, it becomes clear that the "flying saucer" has not gone away, but continues to hang in the air. A slow motion camera shows a rotating triangular object. Some YouTube commentators are joking that the US military has already reached such a level of influence that they colluded with the aliens.
Others believe that the aircraft that has bombed the Taliban base is no UFO, but the newest drone. Still others call the popular movie a fake. The US military does not comment on this video.
This is not the first case of the appearance of a UFO, about which the world media wrote about recently. So, recently a strange aircraft was seen in the sky over London.