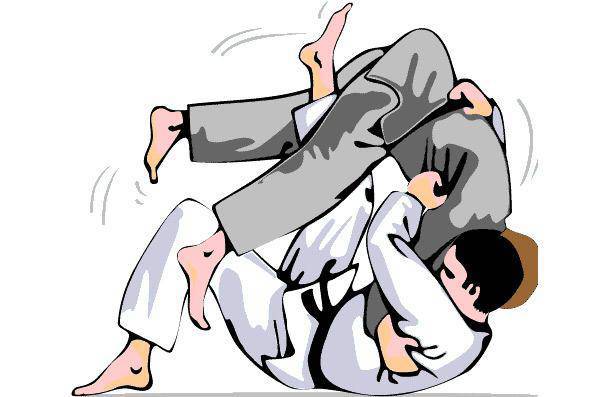 Russian President Putin, at a meeting with the Swiss president, suggested that the "separatists" of the South-East move their referendum on federalization to a later date. SUCH from Putin did not expect anyone ...
The Internet exploded: "Putin surrendered the Donetsk Russians!", "Putin was afraid of sanctions!", "Putin sold himself to the oligarchs!" ... What is interesting: both Russian "imperialists" and Ukrainian "Maydans" agreed in this opinion. The last day shouted all day: "We have defeated Putin! Now we will take away the Crimea from him! "
Frankly, I was also very surprised. But not to the unexpected "betrayal of Putin", but on the contrary - to an unexpected and brilliantly held reception, to which it is impossible to find a counter technique. You still do not understand? Then I explain on the fingers.
Let's estimate what the main problem of the Ukrainian "Vlady" is now? In the "infested saboteurs of the Russian GRU"? In the "separatist terrorists" Southeast? In increased gas prices? Past, comrades! The main problem of the Ukrainian authorities is the almost complete absence of the POWER. Well, this "power" is not ruled by anything; it's not today or tomorrow that the personal guards will scatter.
What does she have? And she has a demoralized hungry army with tons of rusty obsolete and plundered weapons, which have not fired for twenty years, and thousands of soldiers who cannot do anything. In this unfortunate army, they even guessed to call on "reservists" - adult men who were frustrated from their work ... This army lacks even normal blankets and grubs.
The police have this "master", which for the last 20 years has been occupied with only one thing - collecting tribute from the population, and is not able to do anything else. She has several elite battalions of the Ministry of Internal Affairs and CSS, which, for the time being, carry out some orders, but they think to themselves, "You were lost, such a Vlad".
And what is the most rotten, there is her insane "national guard", recently created from the scum "Right Sector". The portrait of the fighter of this "guard" is as follows: an illiterate, poor young man who washed dishes in Lviv, dragged boxes on the market in Ternopil, guarded the parking lot in Ivano-Frankivsk, arrived in Kiev Maidan six months ago. There he unexpectedly received fame, power, some money, and most importantly -
weapon
. He wants more money, he wants more fame, he wants to STRIKE! And I don't want to go back to my poor Exactly and pick up the mop again.
There still tusyat some American "private army", some paid battalions of oligarchs ...
I'm not even saying how much such a "war" costs Ukraine at its poverty ... Worse, without a specific task, any army quickly decays. In my lieutenant practice was the opportunity to try it. On the very first day of the large exercises "Shield-83" my communications center was destroyed with a "conventional nuclear strike." I had to turn off all the equipment and for a month and a half it was stupid to wait for the trainings to end and the order would come to return to the places of permanent deployment.
It was summer, we were standing in the woods in the area of ​​the Lithuanian town of Kelme ... Ely-Pala, how difficult it is to control the troops when they have nothing to do! Young guys fool with boredom, and in the near farm - moonshine, and in five kilometers - a town with girls ... Oh, it was not easy for me as a commander. Then I understood well why, in the absence of war, soldiers should live in barracks behind the fence and be busy 24 hours a day.
In my submission there was a small team of a regular Soviet disciplined army - only 22 soldiers. And what to do with the thousands of diverse Makhnovo-Bandera crowd, which is now hanging around in the Donetsk and Lugansk regions? All this rabble now lives in the mud in tattered tents, eats miserable porridge and shits in the bushes in anticipation of a war with the "Putin
tank
hordes. " But the "Putin hordes" do not go.
And the "terrorists", who are several hundreds in number, sit on their tires, slurp homemade borsch from bowlers, and go to their wives to spend the night. And, if necessary, they shoot quite aptly. Already 4 helicopter shot down. They say it is almost 20% of all fit helicopters of the Ukrainian army. They can fight for at least three years.
Now the war of the Ukrainian "master" is needed before the plague - a good war, with tanks,
aviation
and Grad installations. This is the only way that "Vlad" will be able to mobilize its spreading electorate, find something for the "siloviki", keep the desired level of hysteria in the world media and justify the costs of its overseas sponsors ...
And here, yawning, Putin appears and with a tender smile says that he doesn't mind at all that "the separatists should postpone their referendum until better times." That he, in general, is for everything to "agree" among themselves ... And he is ready to help himself ... This is a bummer! And what now to do "own"? To start bombing Donetsk and Lugansk yourself? Keep the troops in the field in full combat idle? Take to the barracks? And how to take the "Right Sector"? Revoke to Kiev? Oh, not much! They shoot each other ...
And what the "separatists" will do now - they will listen to Putin, will transfer the referendum, will not listen, will not transfer - it doesn't matter anymore. Most likely, they will not. But to bomb them for it is already impossible. Putin did not officially support them ...
In judo wrestling, 90% tricks are performed in a fall. Such a group of techniques is called mautemi waza. This is when a fighter suddenly falls on his back, but in the fall carries the opponent behind him, turns him over in the air and sits on top. They say Putin was a very good judoka.