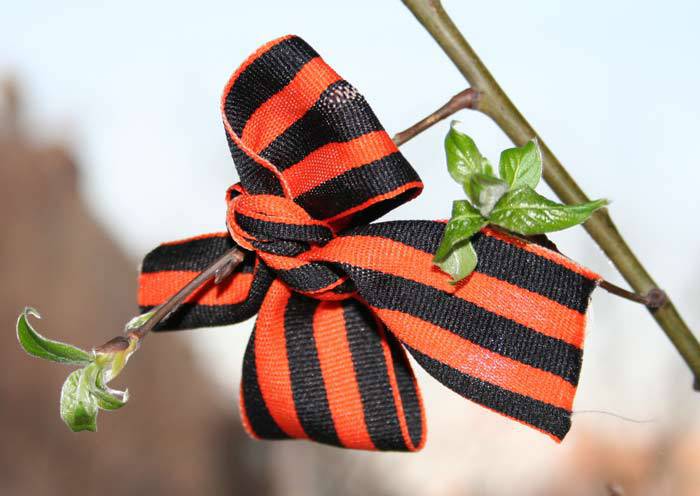 The open message of the liberal intelligentsia.
Separately, I dedicate to Lenochka from St. Petersburg, Alexey, Natalia, Lena from Moscow and everyone who got me with this topic.
The topic does not stop. Oh, how not to taste this black and orange ribbon ... I did not think that my material on this subject would cause such hemorrhoids. Arguments, reproaches, teachings ... do not come into contact though. Peace from the gentlemen of the liberals was not a week. They are frightened at the "VO", they put the minus in a tishk, but on social networks they are warriors of the light side. Anyway.
On this topic.
So, okay, I - zuchara. Mature Putin colorad. Without a chance for re-education, for "Made in the USSR" is a stigmatized to death. What, in fact, proud of.
The interlocutors are democrats, liberals, and god knows who else. But united by one common goal: to prove to me that this ribbon is bad. This is a replica, Putin invented it, and everything that he invented is bad. And stuff like that. Starting from the first world. In fairness, I note that
history
at least for C grade know.
All this we have already discussed at one time, I will not repeat.
But here is what aspect. Okay, I agree with everything that I was awarded - from the scoop to the Colorado. I agree. Hypothetically, I even agree that wearing this tape is a remake. And that Putin came up with. And maybe this is really not very kosher, considering that I am not a guardsman, and I have nothing to do with orders with this tape.
Remove and forget - it's easy. But, my dear, and what in return? After all, if I take off my boots, I need to wear boots. And vice versa. If I want to have some kind of distinctive sign or symbol, I will have it. If he is immoral or bad initially, as I strongly argued - offer something in return. That would be a good move.
But no. There is not just a "stop machine", but rather, "Titanic". With gurgling and bubbles. To offer even hypothetically nothing.
We did not even consider the Russian tricolor in our dialogues. As it is clear why.
George colors too. As a subject of conversation, actually.
The red color is not ice, for the flag of the empire that carried the darkness of communism to free nations and hereinafter.
And it turns out that, according to the logic of the liberal, it is necessary to remove the tape, put it in the far box, and forget about the Victory Day itself. Because as undemocratic, imperial, and many people died. A white ribbon can be fastened, as Lenochka meowed. With her, people also went to rallies ... So then people, and I am a colorado. Somehow, the color of surrender has nothing to cling to. I will not capitulate to anyone.
So it turns out that I am a kind of stupid person, and a fool is a fool. Although the count on the head teshes, but I like these colors. With these flowers, ours in 1814 reached Paris. In 1945 to Berlin. Nowadays it is with these flowers that in Slavyansk they go to death for the truth. Crimeans defended their land. So there is nothing special to talk about - they were worn, worn and will be worn.
So here we are, Colorado. Rested.
Well, if without satire - it's great that someone invented and introduced such a symbol. Putin, or anyone else-anyway, respect and respect. Because such a character was very necessary. Symbol of valor, a symbol of memory, a symbol of pride in their past.
And the fact that the cries on this topic do not cease only confirm the correctness and value of this symbol. Many of those who do not like St. George ribbon. And those who are Russia across their throats with bones are not counted at all. It is easy to distinguish. Clearly korezhit.
Each has its own way. So to you there, and to us in other party. And white ribbons hold closer. I feel that the time is not far off when they come in handy. For intended use.
Sincerely yours, my dear liberals,
Imperial Colorado Roman.