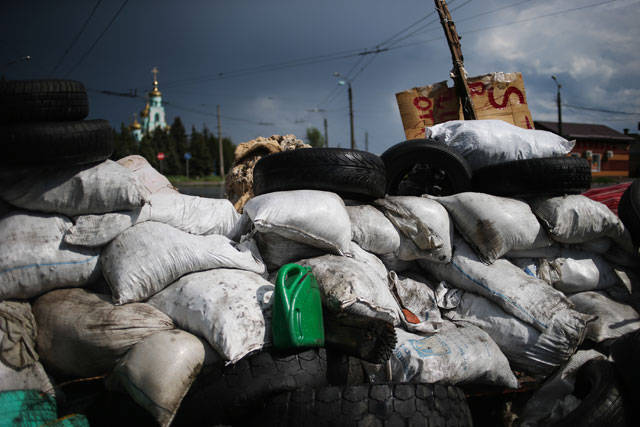 Moscow called on Kiev to stop the punitive operation in the east of Ukraine, as a humanitarian catastrophe is brewing in the cities of the region blocked by security forces, the reasons for which are a shortage of medicines and interruptions in the delivery of food. "The punitive actions of the Ukrainian security forces bring new casualties among the civilian population," the Russian Foreign Ministry said.
The Russian Foreign Ministry called on the Ukrainian authorities to stop the bloodshed and "terror against their own people" and sit down at the negotiating table with representatives of the militia. "The days of mourning declared for those killed in connection with the bloody tragedy in Odessa did not have time to end in Ukraine, and blood was shed again in eastern Ukraine. submission to those who preach nationalism and oppose reforming the bankrupt government system in the country, "the Interfax agency reports.
Meanwhile, on Monday, May 5, Slavic militia shot down a Mi-24 military helicopter. After firing from a machine gun, he fell into the river, the pilots were still alive. Also, local residents did not let the Right Sector militants, hiding in an ambulance, break into the city.