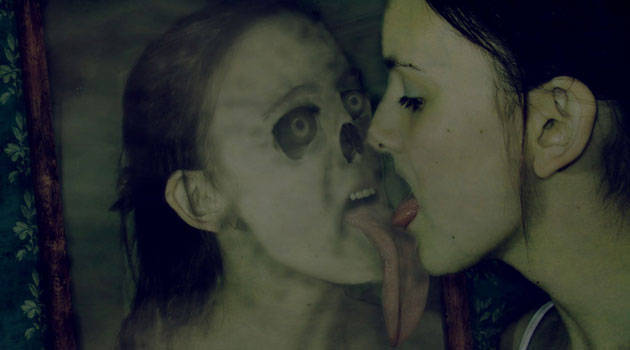 Ukraine smells of decomposition, fumes and death
On May 2 in Odessa, about 40 people were burned alive during clashes. Who and how were these clashes caused, who were the mysterious people with gunshot
weapons
and red bandages and so on, it doesn't matter anymore. The reaction of the Ukrainian Internet public to this tragedy is important (you shouldn't even write about the reaction of the Russian liberas): "Vata burns well", "Ogrebli's Colorado", "Patriots won", "I love kebabs". For the sake of pro forma, I set up a chemically pure experiment of Pavlov's dog, suggesting an uncomplicated train of thought between Ukrainians:
1. Burned Russian saboteurs, hirelings of the FSB and Putin.
2. So they should, let the "Colorado" die.
3. Damned "Colorado" burned themselves.
All this, in the same sequence and with the same details, was first reproduced in my comments by a kosher Ukrainian yoserian (a fighter against "Vata" and Putin from Dnepropetrovsk) - 15 citizens of the Russian Federation and 5 citizens of Transnistria, and himself stuffed ukro-media, particular tsn. It's only Putin's propaganda lies, but can it really lie to the media? Despite the fact that in the evening of May 2 it was clear that it was not the abandoned saboteurs who had died, but the native Odessans. Then it was confirmed by the Ministry of Internal Affairs of Ukraine.
Do you think it somehow affected ukrov? They began to apologize, they began to write refutations of their own lies? .. The flight in the garbage disposal bastards continued to spread on the Internet fake photos of supposedly Russian passports of burnt people. And, of course, they continued to rejoice insanely at the murder of their own fellow citizens - citizens of Ukraine, residents of Odessa. In the end, the victims were recognized as suicides - they say they burned themselves. And they continued to celebrate Peremog.
For most Russian users, this, of course, has become an unpleasant truth about who "Ukrainians" are, and in what world the RF exists in general. Before that, we had widespread talk about stupid "Ruska bydle", "quilted jackets" and so on. Indeed, the Russians are not the most probably the best people on earth (the Germans are much better, although they burned 6 to millions of Jews, this is officially considered). But here the Ukrainian psychopaths broke all records, fell below any moral bottom. And most importantly - they seriously consider this as an overwhelm, a victory, a success. What do you think, why? Just because they are stupid?
Few Russians understand that in Ukraine all the last 23 of the year and on went, and unbridled military propaganda against the Russians is going on and on. Not against Putin, namely, against the Russians and Russia. It doesn't matter whether Valeria Novodvorskaya or American-Ukrainian spy Navalny will head it. Will still go. What is military propaganda? This is not entirely propaganda of the advantages of war over a peaceful life, as it may seem. The thing is that forcing some people to easily kill others, and even be proud of it, is devilishly difficult. For this you need:
1. Shuffle into the head of people that their future "enemies" are devoid of all human properties.
2. If the future "enemy" is a kindred people, or even the same people, then it is necessary to deprive them of their identification properties. It's one thing to kill a "brother" and another thing to kill an incomprehensible "starfishcorla" with five legs and a mandible like space insects.
3. At the same time, the future "enemy" has an impressive list of offenses and injustices inflicted on the patient being treated. There is also the root cause of murder - otvetka for all the "joys of life." 350 years Russian mocked the Ukrainians, it's time to fight back.
All this, in one sequence or another, flows every day from televisions, from radio, from newspapers and electronic media in Ukraine. I watched a couple of channels TV ukro TV a month ago. And there is a burning teaser - "war with Russia". All clear. And mental processing begins with an elementary school, where children are told what wonderful country of elves they live in, and how the damned Katsaps, which constantly "interfere with the European choice of a freedom-loving people, are spoiled by them". This is despite the fact that even according to official statistics, more than a quarter of the population of Ukraine are ethnic Russians (in reality, at least half).
Let's go through the points briefly, but not in order.
2. In Ukrainian, no "Russian" does not exist. They simply do not. The maximum and extremely polite-abstract appeal is certain "Russians." Tuvans, Tatars, Bashkirs, Russians, Chechens. Who are the Ukrainians? Relatives, or what? Not in the Ukrainian language and no concept of "Russian language". There is some abstract "Russian mova." That is, a certain Tuva-Ingush-Armenian-Russian-Karelian language. What does he have to do with the Slavic Ukrainian language? A rhetorical question.
Therefore, all Russian experiences about the "brothers" from the Ukrainian point of view are meaningless. There are Ukrainians, and there are some abstract Russians ("northern jackals, self-inflamed from anger in Odessa," I quote), which no one can call these Ukrainians in any way. It's just some kind of Katsaps and Moskals — well, like orcs for the inhabitants of Gondor (that is, not even Slavs or even humans). The "brotherly people" invented for the "brothers" some idiotic and insulting nicknames, and dancing for joy: peremoga, peremoga, deceived Moskal, hurray! At the same time, all this against the background of poor, reconstruction scenery, an invented language (which most of the actors have not really learned), deceitful
stories
and general degeneration due to the fall of the intellectual level, outflow of the population (see below) and the same reconstruction (you know, if you seriously get into the role of a hobbit, then you can be damaged).
1. Ukrainian propaganda leads a constant racist information war. Russians - Katsaps, Muscovites - are depicted by her as a collection of scum, freaks, genetically inferior people, envious, stupid, natural slaves, inhabitants of the mythical "horde" who are naturally opposed by Juberus-Europeans in the person of Ukrainians - descendants of the oldest democrats of Europe, Tripoli-Aryans . Russian, Polish and Austrian cities inherited by the Ukrainians are declared Ukrainian, and the people who built them are invaders Mongolian-Katsaps, wild monsters who have nothing in common with Europe and universal human values. For the sake of formality, we recall that the same Odessa, where the scum were killed by their own fellow citizens and now they are terribly proud, was laid by Empress Catherine II, and one of the first governors and then governors of Novorossia (lol, jacket) and Bessarabia in 1804-1815 For years, the infamous, wild Mongolian-katsap Armand Emmanuel Sophia-Septimani de Vigneres du Plessis, Comte de Chinon, 5 Duke of Richelieu, who at the end of his life managed to be another foreign minister and head of government of infinitely wild, wretched France. The same applies to the Austrian Lemberg - a German-Jewish-Polish-Armenian-Russian city, where there were no "Ukrainians".
It is impossible to explain why the "highest race" of Ukrainians washes toilets and kneads the solution, and also sells vaginas in Europe and Russia - like guest workers and prostitutes. Once again, the Muscovites podgadili, the Katsaps, the oil mold, cannot do anything, God, kill this black hole of the planet (a brief retelling of the "theory").
3. The logical part of military propaganda is also a list of "hurt feelings". It makes no sense to disassemble them, all this is golimy lies and lies, but for military propaganda, which is perceived by Ukrainians as a broadcast of LIE, it does not matter.
What do we have at the exit?
1. We have a people who are propagandistically sharpened to war with the Russians, hate them, are ready for anything for the sake of "victory." That is, kill, execute, torture. Once again, the Ukrainians are ready and morally prepared to kill the Russians. No matter what, it does not matter, nor does it matter that they are not even Russians at all, but their Ukrainians (!). That is why the last "Peremoga" in Odessa and met with such a joyful roar. People to this prepared, podvodili. They PROMISED it.
A more weakened version of this behavior is ukrofily bloggers from Kiev and Dnepropetrovsk, who have been fighting Putin for years, but the slightest attempts to look at Ukraine from a different point of view have been met with furious, vicious racist rhetoric. I saw about ten people in my eyes - it was kind of sane, and then turned into a mad Ukrainian dog. In Putin's RF, he's often rightly, I'll note, complete Asiatic and obscurantism, the collapse of everything and everything, but Ukraine ... this is sacred, take away your dirty paws from the Katsapa offspring, Ukraine has blossomed and will bloom for a thousand years in spite of you, Putin's slaves.
Some Russian observers expressed surprise in this connection - rampant racist propaganda against Ukraine is going on in Ukraine against its neighbor, against practically its own people, but this country has no army. Why? Because, you see, for Tutsi and Hutu, no army is needed to arrange a suicidal massacre. Sticks, fixtures, knives, some firearms and Molotov cocktails, what else do you need to burn, kill, rape "Katsap"? As for military fenders, when confronted with armed resistance from the Russians (not the Russian army, but simply the rebels), a regular combing of the blunt nape of the neck begins - "we didn't expect it":
2. Propaganda creates an amazing, monstrous and distorted world, musty, saturated with hate, death, ashes and self-destruction. However, such propaganda cannot be carried on for a long time, because it acts destructively on the human psyche. Society is deformed, the economy degenerates, social ties. Such a state cannot be built into modern economic relations in any way, it is sharpened for self-hatred and self-destruction, what kind of investment is there?
3. In this world, there are no causal relationships, there is no notion of truth and lies, because everything is sharpened by one thing - the fight against the damned bloodsucker-Moskal. Kill him, kill him again, then kill him again, and then ... and then what? Never mind. There will be a country-garden with huts, pigs, ondrykami and natalkami in the field. Achito?
From the point of view of reflexology and behavioral psychology (behaviorism), a Ukrainian is the simplest "Pavlov's dog" with two constant reactions:
1. Achito?
2. Blame Muscovites.
This miserable and uncomplicated dvuhhodovka mental apparatus and was demonstrated by Odessa, and before that the Crimea, Maidan, and so on. The "Ukrainian" lives in his fictional nationalistic reality, very unpleasant and painful even for himself, and not having contact with the real world. The last Ukrainians are trying to bend in all seriousness - there are no Russian saboteurs in the burned-out building, it does not matter, we throw in fake photos, the main thing is to hold the night, stand for a day, peremoga there, kill all Muscovites, and the reality is plasticine, they cannot be really ugly Muscovites do something, we have America, hooray!
When a couple of months ago I published a couple of videos with columns of ghouls, chanting "Muscovites for Knives," several scrupulous persons from among Moscow liberals and ancestors from Ukrainian Jews snorted with displeasure, they say, "became a padded jacket." But after all, it does not even occur to Ukrainians and their curators that criticism of Ukrainians may not be for Putin's money and not according to instructions! What people really do not like when some ... call for the destruction of persons of their nationality! After all, the war is going on, but in war - as in war. Either you are a paid spy, or you are intimidated by something. That brings Katsap nonsense-slander against the good and democratic fennel.
When naive Radulova posted a screen from Polish on her blog
News
, where it is written IN UKRAINE (and in all related Slavic languages ​​- Polish, Czech, Slovak, it is written that way), the ukri who came to her blog blamed the naive idiot for "national betrayal." Because "not betrayal" is to lie to the Russians, deceive them, insult them and make them write in their own language as the Ukrainians need (who, I notice for a moment, have their own language, but the trouble is it speaks 10-15 % of the population).
The Ukrainian is an honest and professional liar. To deceive Moskal, to deceive themselves, to deceive their own Ukrainians is a matter of "honor." I look after the activity of a certain "Tymchuk", which constantly replicates lies (it was especially good about the Crimean campaign), constantly getting slack, but continues to regularly supply "reliable" information to ukro-mass media and Moscow shabby bloggers. Therefore, no dialogue with the Ukrainian is simply impossible; the Russian should pass by a grimacing Ukrainian.
The world of Ukrainians is a rather strange jumble of shadows, where the Ukrainian Aryan fights against a certain Moskal, on the far horizon some kind of "good uncles elves" - America, the West, who love and adore the Ukrainians. All the media, blogs, television of Ukraine are crammed with cries about the "destructive actions of the Russian special services." In most cases, the Ukrainian is prozombirovan so much that he will not see a single trick in (I quote from memory): "Putin sent snipers to Kiev to shoot at the freedom-loving people of Maidan, who overthrows Moscow-appointed dictator Yanukovich." Well, it shoots that this nation quickly overthrew this Yanukovych. What do you think will happen if you ask Ukra about the actions of the special services of Poland, the USA or England in Ukraine? Will gasp for air, like a fish on land. There is no such thing in the world. Therefore, even innocuous fan-loud ukry cargo chants are remade for military needs - with the aim of insulting the "enemy." What for?
Ukraine will win, our people will once again surprise the world, and we all will be able to continue to build the country of our dreams, where there is a place for any constructive ideas, projects and energy. Together till the end.
And all this orom. And the victory - is the destruction of the "enemy" (ie, Russian). Try asking a Ukrainian how he is going to live on, destroying all his economic ties with Russia after the "won" fratricidal war? Try to ask why Ukraine, one of the best Soviet republics, built such high-tech as Ruslan and Mriya airplanes, which are now with great pleasure rented by the "progressive" NATO fighters for transportation to Afghanistan (yes, yes, quilted jackets nothing can not produce), rolled over for 23 year in full g ..., in full Albania? A country where on top of a social dream is a prostitute in a German or Moscow brothel, as well as a worker who kneads cement in some Romania or Poland?
If, in recent years, a couple of million people fleeing abroad (about 2% of the population) escaped from Putin's stench of the Russian Federation, how did over the past 23 year disappear from the Ukrainian paradise to 20% of the country's population? Of the 52 million people in Ukraine in 1991, by the year 2013 there were about 44 million, and then by the most optimistic official calculations (that is, it is clearly greatly overestimated). Where are the others? Everybody died? Why did they run away from "prosperous Ukraine"?
There are no answers to this, nor will there be. It will be a long, muddy, idiotic nonsense, not connected in any way with reality. There will be insults, reproaches of "Jewry" (Ukrainians are slipping into anti-Semitism already on the third sentence - after all, their ancestors killed quite a few Jews, let's not forget), jumps, grimaces, fakes, a couple of demotivators will go, at least the Ukrainian will come up with - as it seems to him - a witty and impish insult in order to "morally ram the enemy". Somehow, for the sake of interest, I asked the impudent user kant_elz (an old-fashioned Kharkov Jew who fled to Germany and from there struggling with "Russian propaganda" - apparently, the person did not learn German, now he is overmixed with "Kiselevo"). The answers were:
1. To nullify economic cooperation with vile, vile and deceitful Russia.
2. Reorient to the West, attract Western investment, build high-tech.
That is, if in a simple way, then destroy at least two of the most important sectors of the economy of Ukraine (in spite of Moskalak) - metallurgy and mechanical engineering, and try to conquer the EU market with your grain and Nezhin tomatoes. Why? Brilliant program. Ukrainians are sure that the West loves them, the West will shower them with brilliant gifts, that the West will help them in their holy struggle with Rashka, the wild, Asian Horde, where slave Russia pays a huge tribute to Chechens (a logical question arises, and where is the same for Ukrainian democrats ?) Why the West over the previous 23 of the year did not help them, does not even reflect, and there is no such option.
All this means that now and in the coming months no entry of Russian troops into Ukraine can be done. This is a serpentarium, a kingdom of the dead, a burial ground of zombies - malicious, stupid, aggressive. Sharpened on the murder of Russian on ... but just like that. People brought to the level of African cannibals.
To the same sane people in Ukraine, if they are still there, advice - leave from there, leave the territory of Death. There will be very bad, and it will be bad soon enough and quickly. While in Ukraine there are still salaries, there is light, there is water, there is an external similarity of public order, but all this is inertia from previous years (the disgusting tyrant Yanukovych, who plundered hundreds of billions of euros in Ukraine). And inertia tends to fade.
But Russians in Ukraine have nothing to hope for — they will simply be killed. For the fact that they are Russian. Yes, this is conspiracy theory, lol, quilted jackets, we are freaks, yes, yes. But, alas, this is all a reality. Another way out for them is to join the ranks of the Russian resistance in the Southeast, take up arms and burn the obscene-nazi're coming out in "boxes" so that the screaming alive of the representatives of the "superior race" can be heard in their horns, Lviv, Vinnytsia and smooth. Unfortunately, these people do not understand another language (aka the Soviet and the mythical "brotherly people").