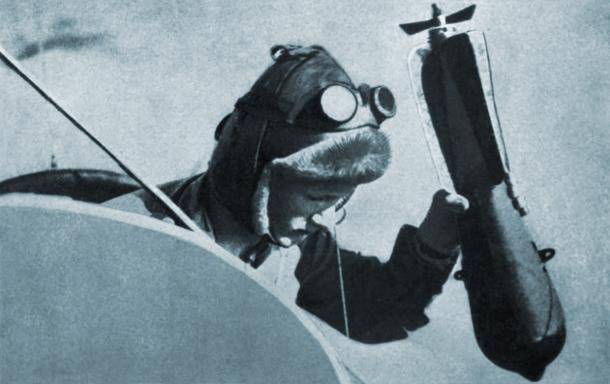 On the eve of May Day, we sat mentally with Swedish customers. Naturally, they did not bypass the "new member of the European Union" - Ukraine. And of course, the hot Scandinavian guys did not fail to go on duty on the "bad guy" Putin, who "does not want to leave Yukrein alone .."
Not wanting to start a useless argument about who does not want to leave anyone alone, I decided to stop at the rear:
"Why didn't you want to leave your debtors alone and ready to bury them alive?" Let's agree: you forgive debts to your debtors, and I call the Kremlin directly (forgive, Lord, for a bluff) and agree to forgive Russian debtors. Are you ready? Let's go!
And with a sweeping gesture he took a blank sheet of paper from his briefcase.
Tolerant Democrats shied away from the leaf A4, like the devil from incense.
- What is the debt? What does it have to do with debt? - they screamed in chorus, - it is clear to everyone that this is simple, faking is shit, imperial ambitions! Desire to select sovereign territories!
"That's right," I did not give up, "what were we just talking about?" If the debtor cannot pay, we will have to describe and take away his property, everything that we reach ... We will reach the land - we will take the land. We reach the refrigerator - we will select the refrigerator. Themselves just that I so confidently talked about it. And they thought it was all right. So maybe wrong? Will not we take away?
From my Scandinavian interlocutors it seemed as if they let the air out ...
- And he owes a lot to him? - they asked very dimly?
- No, not much. 3 is a yard of money for gas, another 3 yard is the last loan, another 11 is current sanctions, and maybe there is something, I don't remember ...
"No, well, this is unfair," the Scandinavians reasonably reasoned, "debts must be repaid."
- In-oh-oh-about, already warmer ... And if the debtor does not want to give anything, but still makes a goat face to the lender?
- Well, yes, undoubtedly, for such a decent company face beat ...
- Even warmer. And now the question is - suppose you ... no, wrong, suppose my Latvia took a 3 yard ... no, not you, the Yankees, and then told the US to kiss my ass. What will the Yankees do?
"Let them fuck the fuckin '," the chief of the delegation said without a doubt, "they won't leave a stone unturned so that others will be discouraged ..."
- Well, then Americans can, and Putin can not? Is this fair?
From the enlightened Swedish faces, I realized that they had everything in their heads. The incomprehensible phrases of the Russian media about the salvation of Russian Ukrainians and the family terms "brother, sister, mother-in-law" and so on that are untranslatable into any Western language are gone. Gone is the frightening cause of what is happening in the version of the Western media about the mental illness of the Russian president. Everything fell into place. Cool guy Putin, it turns out, just wets fucking bad debtors, and the more they are bad, the stronger they will be fucking. Everything is logical, everything is fair ...
- Serge, why does the Russian foreign minister say nothing about this? - Curious Viking put me in a dead end at the end of the conversation.
That was a stab in the back. And really, why? Why not use this killer argument for Westerners? Everything is so simple. Must - pay. Do not pay - be patient and see how your property is described, calling for it not the price that suits you, but that which suits the lender.
Are there any intercessors? No problem! Pay and fly! Do not want? No money - no honey! Come in when the money comes, but for now sit there quietly on the sidelines, while we deal with the debtor here ... Iron, soldering iron, started ...
Hear, who has Lavrov's mobile phone, throw off in a personal, it is very necessary ...