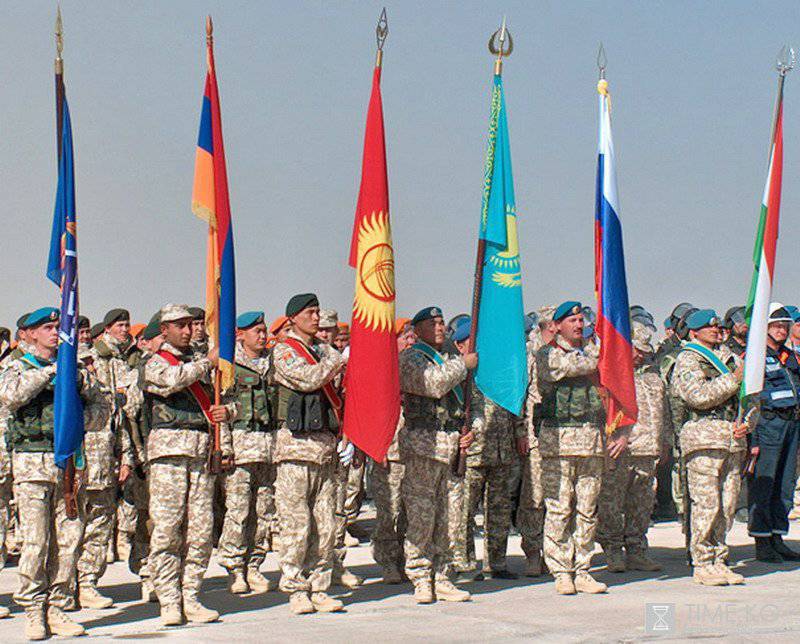 Leonid G. Ivashov, President of the Academy of Geopolitical Problems, analyzes for KM.RU a hypothetical scenario of military confrontation between Russian peacekeepers and Bandera radicals:
- I believe that peacekeeping forces should be brought into Ukraine under the flag
CSTO, Shanghai Cooperation Organization, BRICS
or another international organization, as we did in Tajikistan. These forces can be based on Russian troops, and it is clear that we will not receive support either in the UN Security Council or in the OSCE. But, as practice shows, our troops in Tajikistan and Abkhazia eventually received international status, and our actions were recognized as successful.
It is our right to form peacekeeping forces, and we could introduce at least observers with international status in Odessa, and then establish peacekeeping posts that would divide the opposing sides. Will this not lead to war between Ukraine and Russia? If we enter the territory of Ukraine as a lone country, then, of course, we are in for a conflict with Kiev. This conflict has already been paid for by the West, they are waiting for a clash between Russian and Ukrainian troops. That's when NATO will come in to "build reconciliation" ... This should not be allowed.
From a military point of view, ordinary troops who have undergone accelerated training should become peacekeepers. We have parts with such experience, they only need to increase, form the appropriate mandate and notify the UN and the OSCE that we are planning a peacekeeping operation. It will be reasonable, balanced and correct. The mandate should clearly state that in the event of an attack on peacekeepers, they have the right to respond. You can expect guerrilla actions, ambushes and terrorist acts from Bandera, but they are not capable of anything more than serious force.
Americans launch their private military companies around the world. It seems that they themselves stand aside, while specialists participate in military actions and train Bandera, the National Guard, and so on. And we need volunteers from local residents so that at least they are instructors and give us help with advice.
In Ukraine there is
aviation
,
Tanks
and so on, and they are not among the Bandera. The Ukrainian armed forces do not want to fight against civilians. Another thing is that Bandera provokes the opening of fire, and therefore we need to work with the officer corps - primarily through the military fraternity of Afghan soldiers, paratroopers, and so on. Combat officers and soldiers who have passed hot spots should not be allowed to fight against their people. On the contrary, let them help create the conditions for the start of negotiations. When the balance of power is aligned, then politicians will begin to maneuver, sit down at the negotiating table, otherwise they will feel that people with
weapons
ready to turn this weapon against the junta. But now the Bandera side has superiority in power, and it's impossible to seat Turchinov at the negotiating table: after all, the current "official" Kiev hopes for strength.