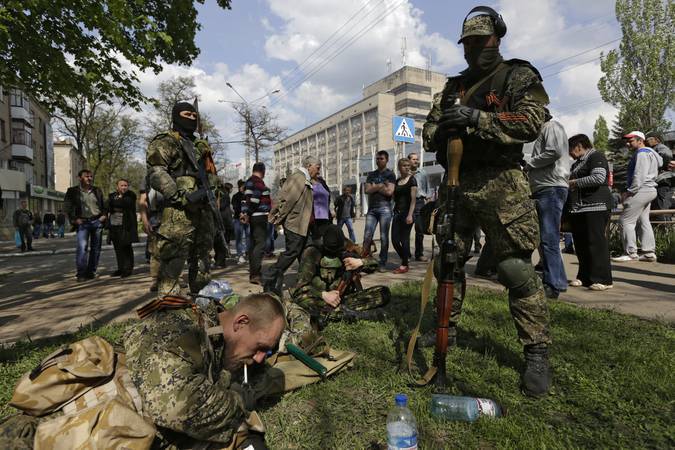 The Kiev authorities said that the special operation in Kramatorsk was successful and the city was "liberated from the pro-Russian militia", but in fact the Ukrainian military left the settlement without taking it under control and only having outraged the residents, told CNN correspondent Nick Peyton Walsh.
"Kiev pretends that everything is under control here. But this does not correspond to what we see on the scene, "a correspondent in Kramatorsk told CNN on air, RT reports.
"Kramatorsk is engulfed in anger. Despite the military operation, it seems that the soldiers simply entered the city, took part in the battles and moved on. Discontent still prevails in the city. And to some extent, so to speak, it is rather under the control of pro-Russian activists and demonstrators, but certainly not under the control of the Kiev authorities, "a correspondent in Kramatorsk told CNN on the air.
According to CNN, in the building of the special services, which, as stated by the Minister of the Interior, was released, there are no military, as there are none in the TV tower. "Yesterday we saw Ukrainian BTR there. But then they left this place because of clashes in a nearby city, "said Nick Peyton Walsh.
He noted that in the center of the city there are burnt buses, pro-Russian activists are still visible in the building of the local administration. Despite statements by the country's interior minister that the army entered the city and cleared it of "terrorists", as the protesters call it in the junta, there are no signs of the presence of the ukroarmia, and only the damage caused by the clashes of the last day is visible.
Earlier, one of the commanders of self-defense of Donbass, Miroslav Rudenko, said that on the night of May 4, the militia of the Donetsk region regained control over four localities that had previously been occupied by the Ukrainian military, including Kramatorsk.