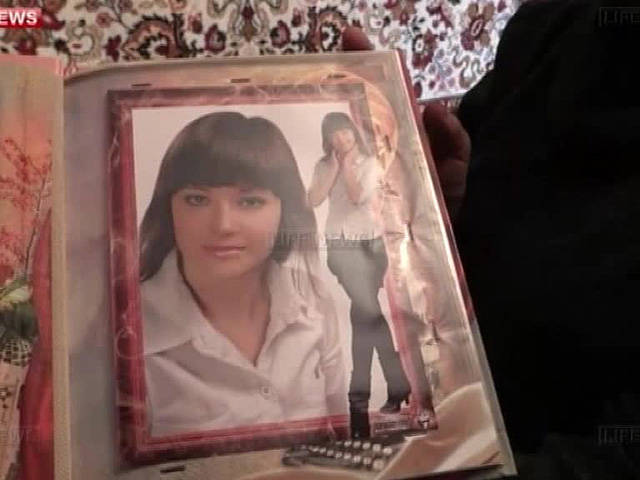 One of the victims of the Ukrainian security forces in Kramatorsk was 21-year-old Yulia Izotova. Militants shot her and her three friends at close range when young people tried to drive to a safe place by car. The girl recently graduated from the medical school and provided first aid to wounded militiamen, brought water and food to the roadblocks.
When it was already late in the evening, the assault on Kramatorsk was in full swing, and it was too dangerous to stay close to the roadblock, Julia Izotova and her three friends, all in the same car, are trying to drive towards the city. But they manage to drive off only a kilometer away. On the car open fire from the BTR. Three will die on the spot, Julia - with two bullet wounds, on the way to the hospital.
"We are coming from the village, there are ten armored personnel carriers, shelling our checkpoint," says a witness to this incident. "People in camouflage stood behind armored personnel carriers, aimed at passersby. They stupidly stood in the air, frightened us. The girl came just to help here and, when she started to leave, they started to shoot here with the APC. The girl was shot through the back seat, two bullets went through. She immediately died. "
In November, Julia would have turned just 22 of the year. She just graduated from the medical school and worked as a nurse for the 3 month. She helped the wounded militiamen, delivered water and food to the roadblocks. Her family is now, of course, unable to communicate with anyone. Only Aunt Julia tells how the girl dreamed of becoming a nurse and what a universal favorite she was.
Yulia's page on the Internet since the evening has left several thousand reviews - with condolences, bewilderment, and horror: "Thank you parents who raised this daughter! And condolence! You cannot forgive this, you must not forget! Remember, she died for her beloved city and people!"
"Julia, you are one of the victims who fell during this lawlessness. In your eyes all the pain of Ukraine is reflected. Eternal memory to all those who died in Ukraine. I mourn, condolences to all", "Why would the UN world if such a young girl dies from the bullets of her country's army ? " - write shocked residents on her page in "Classmates".
On Saturday, during a military operation, at least ten people died in the city. Fifteen - in hospitals. On the weekend, a copy of a psychological questionnaire for the Ukrainian military was posted on the network. So, in paragraph 17 they are asked about their readiness to shoot at women. More precisely, will they be able to execute the "to battle" command if, as it is written, "the separatists hide behind the women who support them." These questions must be answered by the military before being transferred to the Donbass.