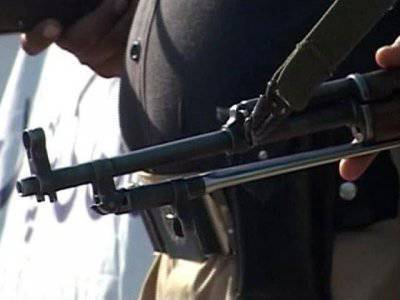 A young nurse, 21-year-old Yulia Izotova, and her three friends were shot in Kramatorsk. Young people in a car like to go to a safe place. Eyewitnesses say that two bullets hit the girl through the back seat of the car.
Julia Izotova graduated from medical school, worked as a nurse. She provided first aid to wounded militiamen. Shooting a car saw with my own eyes one of the residents of the city.
"We are coming from the village, 10 armored personnel carriers are standing by, they are firing on our roadblock," he said. "People in camouflage stood behind armored personnel carriers. We just went there, and they were aiming at us, told us not to go to the post. Shoot in the air, to scare us. The girl came just to help here and, when she started to leave, they started shooting from the APC. The girl was shot through the back seat: two bullets through. She died immediately. "
Aunt Julia Izotova hardly finds the words to describe what is happening in her soul. She does not understand why she was killed by a defenseless girl. He does not understand who those people should be who sent soldiers to the south-east of Ukraine along with radical militants, ordering to shoot at civilians.
"The girl just finished nursing," the woman says. "She got a job as a nurse. It's an angel, just an angel, she was 21 year. She was very kind and sympathetic. And what could she do there? I could bring tea, give me food. I said:" Yulia, be careful. "I don't know, maybe she came so that we humans would wake up! Enough of these deaths! They don't bring happiness to anyone! We're angry with each other even more. Wake up, stop fighting and killing! Why it was a civilian shoot! You are the defenders, the Ukrainian soldiers, how can you live e this and be considered soldiers, people ?! Yatsenyuk, you're the man! Or you're all aliens ?! And you, Julia Vladimirovna, you may already aliens ?! "
Earlier, Russia 24 reported on special tests that the Ukrainian military are subjected to. Before being sent to the east, they are asked if they are ready to shoot at women. The results of this selection, apparently, appeared in Kramatorsk.