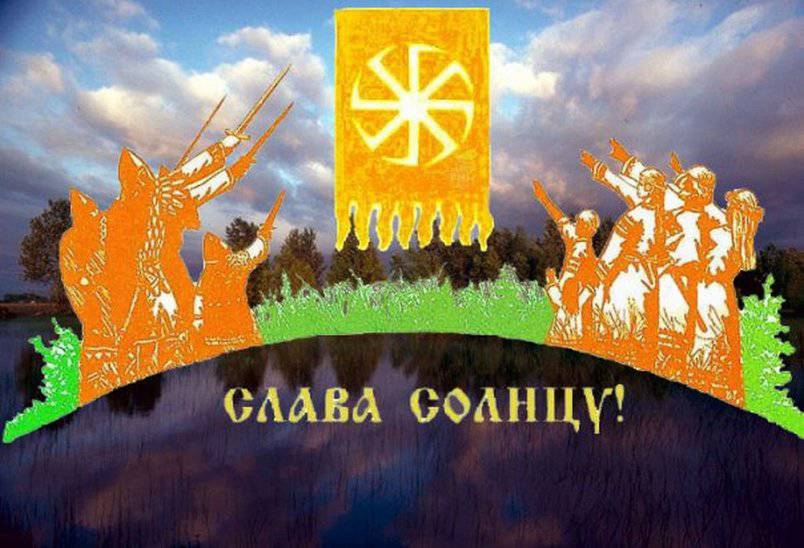 "Teach
history
! This is not a swastika! It is a symbol of the sun! Kolovrat is called! "
Familiar words, is not it? With the advent of the Internet, people claiming the title of honorary historians of Russia are becoming more and more. What does all this mean? Why all of a sudden, symbols frankly resembling a swastika (the so-called kolovrat - this is just the beginning) suddenly became an honorary symbol of the Slavs? Why all of a sudden, out of the blue, these people began to call themselves "Rodnovers" and sculpt - we will call things after all by their names - a swastika anywhere: on T-shirts, tattooing on ourselves, and so on - that's just on my forehead have not seen.
Very interesting. And the "public" is mainly nationalistic. No, comrades nationalists, we know the history and prudently do not call you fascists. (You can't calm you down later.) "Nationalists. White race, Slavs, pure blood, white Russia ..."
History lesson from one Internet resource:
"To show an image of Kolovrata to a person and to follow his reaction means to know a lot about this person.
[...] Kolovrat can only be hated by those who are stupid by the evil anti-Slavic propaganda [...], being the creature of the world of darkness and destruction ...
Any thinking and interested person knows that Kolovrat in various versions of the outline is the original symbol of many
Indo-European peoples. "
Here is how. I wonder how many people showed this blot in the middle of 40-s and received in response "not the reaction", or, most likely, not the reaction, but something stronger? Butt hit or bullet in the forehead?
All these contradictions are cleverly hidden by brilliant arguments like "teach the story" or "everything, the conversation is over." Of course, a normal person
it is unlikely to be interested in the swastika. With her, everything is clear. However, for the sake of justice, I had to explore a couple of web pages. Of these, I will give quotes so that no one has any questions and that people stop mratting and fooling around with their "native Slavic signs of the sun."
We continue to study these "delights":
"... Anyone thinking and interested in a person knows that Kolovrat in different versions of the outline is the original symbol of many
Indo-European peoples. "
That is, it turns out that the symbol of many Indo-European peoples can be hated by "only those stupid with anti-Slavic propaganda"? That is, all the anti-fascist fighters that did not give their homeland to the mercy of the German invaders - they are all "creatures of the world of darkness and destruction" ?!
And can be, all the way around?
I know my roots. My grandfather and his whole village rebuilt their homes from nothing, with their own hands, without money, helping each other. It was a generation of Soviet people, the Soviet people, that the first in the world sent a man into space. The people from whom so many inventors, designers, doctors and writers. I do not believe that a significant part of our history is "the world of darkness and destruction."
And I firmly know that it is not.
Why does society break up due to the substitution of concepts? Maybe someone needs this? The characters in question are really visible in the photographs ... of the nineteenth century.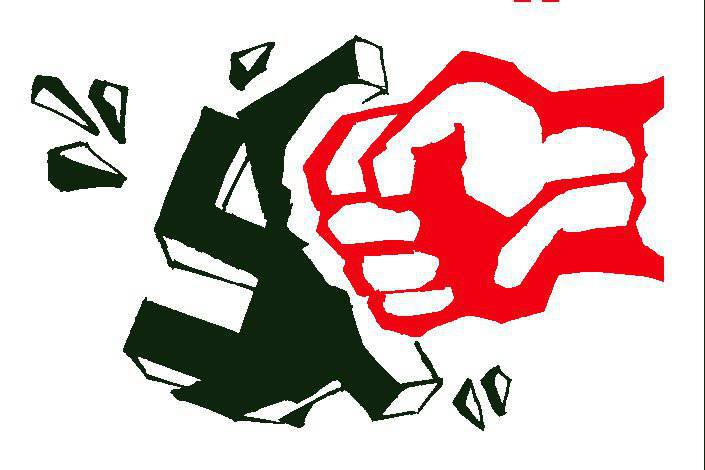 Why am I not surprised when I see them in the photo of already frank nationalists, but already in our century? In a century when nationalism is like a bargaining chip in an alien political struggle? When nationalism is sponsored, as in Tatarstan, in the Caucasus, and - as everyone has long understood - in Ukraine?
To summarize, I will say: I am not against people's self-expression. But "self-expression" should end where the interests of our state begin, which keeps its people, us, from falling into the abyss of endless regional wars. Holds the people who endured all the hardships and hardships. The people who survived in a terrible struggle.
PS Let the patterns be worn once upon a time. But now for more than a century they are not relevant among our people. Creative, talented, strong and CREATING Russian people! And it is better to call the mystifiers themselves the creatures of the "world of darkness". Just look at their shy eyes - and the questions will disappear by themselves.