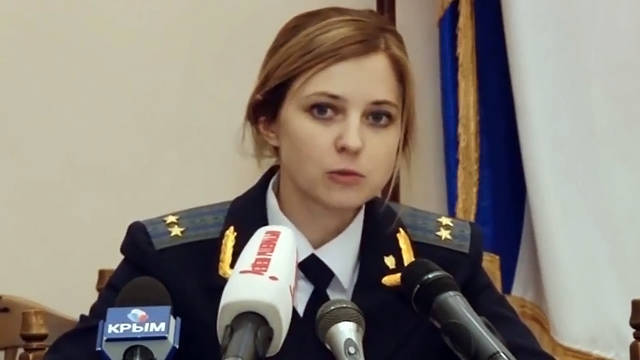 Vladimir Putin officially appointed Natalia Poklonskaya prosecutor of the Republic of Crimea. The relevant presidential decree comes into force on the date of signing. Putin also approved the post of prosecutor of Sevastopol. They became Igor Shevchenko. Thus, his position has lost the prefix "acting".
On March 11, by the decision of the Council of Ministers of the Autonomy Poklonskaya was appointed the republic's prosecutor, after that four male candidates refused to take this position.
The head of the Crimean Prosecutor's Office received unprecedented popularity after the first press conference after taking office. In Russia, a music video was created with fragments of animation and statements by Poklonskaya. It was uploaded to the 15 Network on April. At the moment, about 9 of millions of Internet users have already viewed it, and their number is rapidly growing.