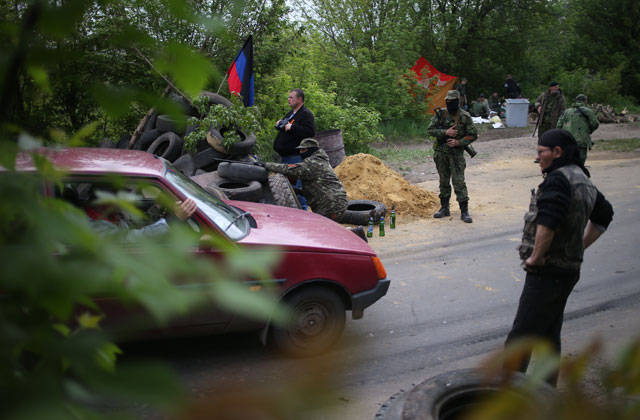 Heavy shooting is audible on the outskirts of Slavyansk, a Russia 24 correspondent reported from the scene. It is likely that the punitive operation that the Kiev authorities began in the city resumed. The sounds of shots are heard, including, near the headquarters of the national militia.
On the morning of May 2, Ukrainian troops began an assault on Slavyansk. The Ukrainian troops landed from helicopters, and heavy armored vehicles were also involved in the special operation. According to the militias, all roadblocks on the perimeter of the city were massively attacked. The militias are armed with machine guns, smooth-bore guns, incendiary bottles. It is reported that they managed to shoot down three helicopters, one of the pilots was seriously wounded, the co-pilot, according to some sources, was killed. In the afternoon there was a lull in the city, but the militiamen were waiting for a second assault.
Press Secretary of the President of Russia Dmitry Peskov, commenting on the special operation in Slavyansk, said that Kiev "began the punitive operation, effectively destroying the last hope for the viability of the Geneva accords." Russian Prime Minister Dmitry Medvedev, on his Facebook page, said that the use of force in the south-east of Ukraine is "a sign of the criminal helplessness of the de facto rulers of Kiev."