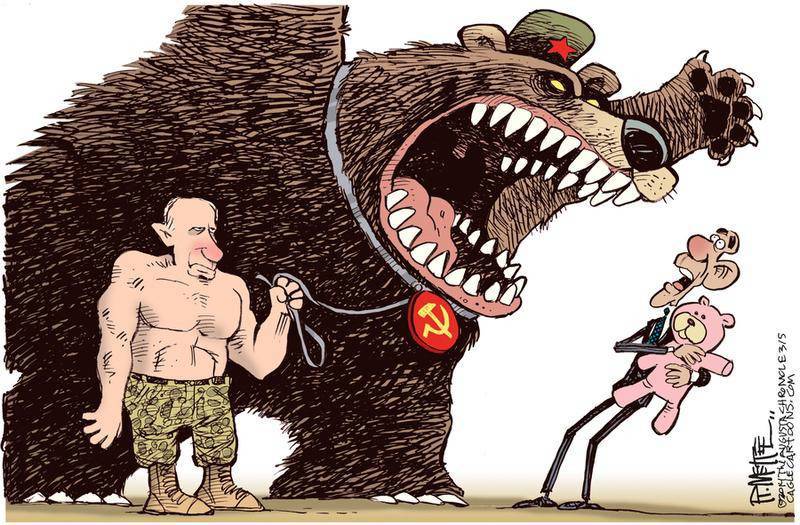 I like the theory of L. N. Gumilyov about drive. Let it be fantastic in places, but there is sound grain in it. Interesting look at
history
extraordinary and passionate personality.
Based on it, I made several conclusions. I will not bore you with my own conclusions, let me just say that the Russian ethnos, being in the phase of fracture, risks losing many of its lands and lives, being surrounded by more energetic and prolific neighbors. It was necessary to hope only for the craft of God (my article "Algorithm of Survival"). So I thought before the "Russian spring".
A. Prokhanov after a trip to the Maidan and our Southeast complained about the unprecedented passionarism Maidan and lack of will of Donbass. He was right - it was. But that has changed.
Now, reading about the battles for Slavyansk, in the intervals I write these lines and I see that the Russian people of Ukraine were simply enraged, because the occupying liberators took it out. The whole "Russian spring" was a shock for the enemies, a reason for pride for all of us and a pleasant surprise for me personally.
Why did we sleep in Russia and its surroundings for so long? Where was our will and pride? Answer: we had no time. We worked, plowed in the fields and factories. We have many fields, forests and rivers, enterprises and institutions. What, on figs, passionarity when it is necessary to feed children. Waving flags after a sports victory is "cool", listen to Zadornov that we are the smartest, and they are all stupid there - "cool", to watch a movie where our ancestors beat not ours - "credit". All this without strain, without effort, knowing that tomorrow you will need strength for work. Convenient, and kind of like a patriot.
But here again there is a big threat, a real risk for our land and children - and we are already completely different. The main thing - we cease to be indifferent and indifferent, seeing the impending disaster for fellow tribesmen. In us, the notorious passionarity awakens, and now hold on, militant-pravosek and minister-homosexual. It would be better for you to throw yourself out of the window, like that American general - we will work faster, and it will not be so painful for you.
In vain they, oh, in vain. Could remember Hitler and Napoleon, Bandera, at worst. They would have shouted their "moskalyaku on Gilyak" somewhere in the Carpathians, and we would have pretended that it was not Andestend, and would have lived longer. But we were forced to hear it all. Now we will change the working uniform to the military uniform and distribute chewing ties. We will do everything as quickly as possible (we, unlike you, idlers, need to work). You were asked not to climb, not to run up, not to bully us. You did not listen. So be it, dedicate you a couple of lines in your history books.
In the old days, nomads and all Crusaders like their own raids, so our ancestors would temporarily set aside their working inventory, stand under the guidance of polite warriors and come to the enemy with a pretense. Then they will see that the land at the bazurman is good, but the whole weed has been overgrown, they will pity it, plow it and sow it, and make friends with the locals who are not very violent. And our country has grown to the sixth part of the world.
There is passion in us, there is. She simply then goes to the cultivated land, but when she presses, then "Get up, the country is huge," and then catch the enemies of burrows and ravines.
It's a pity that we never finished our enemies to the end - we don't have time for everything, we are in a hurry to work everything, but the shortages are gathering with the forces, and again on us. For the future: weeds should be weeded out to the end, with a root. And if from the neighbor's garden weed seeds will be blown up by the wind, then there it is necessary to mow them.