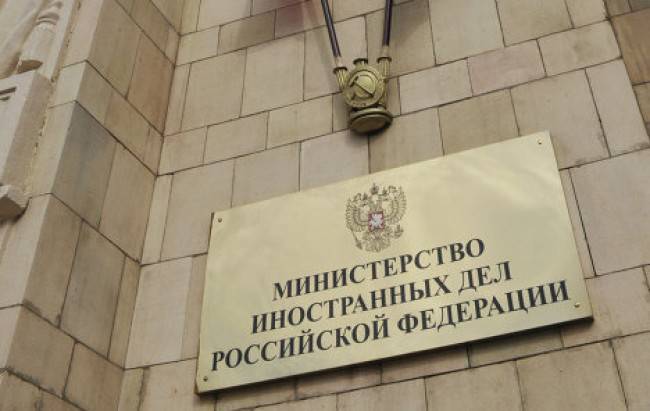 In Russia, they are outraged by the start of a punitive military operation in Slavyansk involving terrorists from the Right Sector and other ultranationalist organizations. Units of the Ukrainian army use
Tanks
, other heavy equipment, combat helicopters that launch rocket attacks on protesters. Information is received about the dead and wounded.
As we have repeatedly warned, the use of the army against its own people is a crime and leads Ukraine to a catastrophe.
If someone had doubts, now it has finally become clear that the numerous statements of the so-called Ukrainian government about the intention to start a national dialogue on finding ways to exit the country from the deepest crisis is nothing but hypocrisy.
The regime in Kiev, which had already severed the agreement from February 21, has now grossly violated the obligations of the Geneva statement of April 17, which requires as a most urgent step the cessation of all violence.
Recently, at the request of our Western partners and in cooperation with the leadership of the Council of Europe, a representative of the President of Russia, V.P. Lukin, was sent to the Donetsk region to help resolve the situation with the military experts of European countries detained in Slavyansk. We demand to take comprehensive measures to ensure the safety of the Russian representative, since we do not exclude provocations by the Kiev regime to disrupt its mission, which is already threatened by the aggressive actions of the Ukrainian army and radical militants around Slavyansk.
Of particular concern is the available information that during the punitive operation of the Ukrainian army and the illegal ultranationalist formations, English was aired, and among the attackers on Slavyansk, English-speaking foreigners were noticed. We insist on preventing any external interference in what is happening in Ukraine. Recall in this regard that previously received information about the presence in Ukraine of mercenaries from an American private military organization was vaguely refuted by Washington. It is well known that the so-called private military organizations do not work abroad without the sanction of the US State Department.
By supporting the organizers of the coup in Kiev in their line on the violent suppression of protests, the United States and the EU are taking on enormous responsibility, effectively cutting off ways to resolve the crisis peacefully. Against this background, it seems quite accidental that Washington's categorical refusal, contrary to the demands of the Geneva Statement of 17 April, to support the proposal to organize a dialogue under the auspices of the OSCE between representatives of the Kiev authorities and south-eastern regions of Ukraine.
We resolutely demand that the West abandon its destructive policy towards Ukraine, and those who have declared themselves in Kiev should immediately stop the punitive operation and any violence against their own people, release political prisoners, and ensure the full freedom of journalists. This will start the actual de-escalation process. It is necessary to immediately organize a truly equal political dialogue with the participation of all regions in order to work out generally acceptable agreements on the future of the country, rather than trying to imitate reforms in a narrow circle of the self-proclaimed "winning coalition".