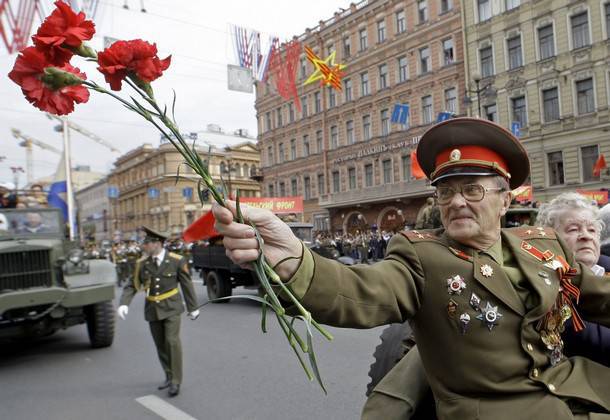 This day is the brightest day in Russia!
So many feelings that squeezes the heart!
Children's laughter, cloudless sky
Spring breaks through the windows and doors!
On this holiday, holy to the people,
Not befitting, friends, grieve.
But a lump comes right up to the throat,
When you want to say a word!
Victory Day, paid in blood
Those soldiers who remained in the ground
Who gave us life and freedom
Choosing a bitter share of yourself.
The joy of our smile is the reward
Veterans that fought for us!
Grateful memory to all the fallen
Silver in the corners of our eyes!