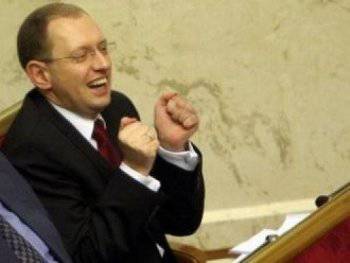 This spring, Rabbit was very lucky. The weather in the forest was vile. Winds poured, trees fell, blind moles crawled out of the ground and began to bang on the door of the Big Nora, in which Yanuca the badger lived. The Yanuca, like all badgers, was a fat and cowardly animal. He got scared and ran away from the Big Nora. And then Rabbit jumped into it together with his friend Horke. Both were happy.
The rabbit drummed his paws in the chest, Ferret showed his sharp teeth, and they shouted to the whole district: "Now we are masters of the forest. We will make us love all beasts, and those who do not love us will be torn by blind battle moles. They are terrible animals because they are blind. They don't care who to tear! "
Rabbit and Ferret began to celebrate the victory, because the forest used to be fertile and there was much to do in it. True, for the cold spring he was very impoverished, but still something remained for them. However, to their misfortune, other animals also lived in the forest, they did not like Rabbit and Ferret. There were many of these animals, and they shouted: "Hey, you thieves! You occupied another's Nora! We will not love you, you are evil and smelly! "
Then Rabbit ran to the stars and stripes boas, who had long been engaged in breeding moles. "Boa, you have to save us, because there are many animals, and moles are blind. They are terrible when they attack a pack of one. And if fighting animals fight with them, they will have a bad time. Moreover, there is a big bear wandering nearby, who has many friends in our forest. "
"Do not be afraid of anything," his star-striped boa hissed, gazing with appetite at Rabbit. - You are fighting for our freedom, and we will not let you take offense. We will not allow your enemies to visit us and will not allow them to sell us goods. They are very scared. And this is not the end. The end will be later. A bear is threatened with terrible reprisals. He is even more scared.
The rabbit returned to the Big Hole and began to give speeches to the whole forest. He banged his paws on his chest and screamed with all his might so that the bear could hear him:
- Hey, bear, listen to me. Khorky and I will still tear everyone who does not love us in our forest. And if you try to stop us, then you will unleash a third world war! Got it! This I tell you, Rabbit. And my words mean something. The whole world is behind us, the army of moles is behind us, and in general we are not afraid of you. If anything, the constrictor will avenge you for us and will strangle you for good! Because we are fighting for his freedom! You should be afraid of us!
But the bear lay on the grass under the warm spring sunshine and dozed off. He did not want to listen to Rabbit's silly shouts.
At night, the magical storyteller Ole Lukoye came to Rabbit.
"Listen, Rabbit, do you really believe that a third world war will break out because of you?" He asked Rabbit. - If so, then you are seriously ill, baby, and you need a good rest. In your little head, crazy thoughts boil, you lose your mind.
- What, am I not the Most Dreadful and Great Rabbit in the world? - anxiously asked Rabbit. "Didn't I make a national revolution in our forest? Doesn't the whole world applaud our democratic successes?"
- Well, what are you, boy! I'm telling you that you are ill. Never for the whole long one
history
our planet rabbits did not make any revolution on it. And the ferrets never became great warlords. And never blind moles turned into a mighty army.
"But we like the stars and stripes boas." He is our friend, he will intercede for us.
- Rabbit, rabbit, what are you silly. Have you not heard that rabbits are a favorite dainty of the stars and stripes boas? You do not know anything about rabbits, which themselves jump into his mouth? You did not see how he hypnotizes them with his eyes and hisses? He always does this to stupid fur animals.
- But I'm not like that. He told me that he would take me under protection!
- Ha ha ha, my boy. It has not yet been the case that, because of one and a half kilograms of rabbit stew, at least some lousy war flared up. And the third world and even more so!
- But what about a terrible bear, because without a snake we are powerless ?!
- You do not need to be afraid of a bear. He only growled for a testament that he would not leave his friends in trouble in your forest. But he will not have to do anything. If you give an order to your moles to launch an attack on other animals, these animals will disperse the moles and put you in jail. Do you know why?
- Why not?
"Because it is contraindicated for rabbits to consider themselves as great leaders of all ages and nations." The beasts will not consider you to be their leader, even if you burst with zeal. Nature has provided a completely different life for rabbits - nibbling grass and breeding. Believe me, boy, if you do just that, you will find your happiness. A third world war bear bear no more thunder. The world has long laughed at how you paw your breasts.