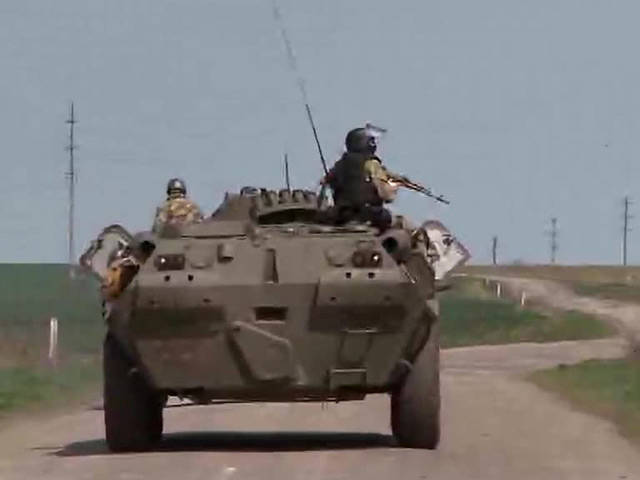 In Kiev, they intend to strengthen the military presence in the south-eastern regions of the country. Acting Minister of the Interior Arsen Avakov was removed from the leadership of the special operation because of the failed first stage. Now the leadership has passed to the head of the Security Service of Ukraine, Valentina Nalyvaichenko, reports the Russia 24 TV channel.
According to sources in the Ukrainian General Staff, he intends to begin the storming of all objects and roadblocks that are under the control of self-defense forces tomorrow. At the same time, according to the source, the head of the SBU decided not to use army units. Instead, the Right Sector militants, trained by the SBU instructors, will be thrown against self-defense forces. At the same time, Nalyvaichenko was assigned the task of resolving the issue of restoring control in the Luhansk region before May 3 at any cost.
Kiev's intention to conduct an assault operation in the south-east of Ukraine will lead to a catastrophe. This is stated in the statement of the Russian Foreign Ministry.
"Such irresponsible and aggressive actions of the current" Ukrainian government "- if they were implemented - can lead to disastrous consequences. Punitive measures against their own people would indicate the inability of the Kiev leadership to fulfill their commitments on the Geneva statement of 17 in April in favor of an early end to all violence and launching a broad national dialogue involving all regions and political forces, "the diplomacy said in a statement.