Another accomplice Kvvachkov for preparing for the rebellion was sentenced to 12 years
As reported
NEWS
, another accomplice of the former colonel Vladimir Kvachkov was found guilty of participating in preparations for the seizure of power. He was also convicted of producing false documents, illegal storage at home.
weapons
. The Sverdlovsk court sentenced Alexander Yermakov to impose a prison term of 12 years.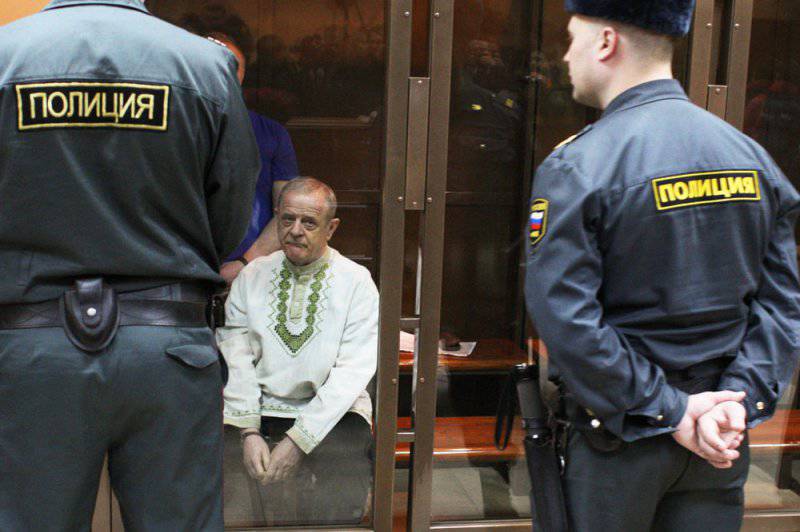 It should be noted that in July last year, according to the decision of the Supreme Court of Russia, Vladimir Kvachkov, the prison term was reduced by five years. Earlier, the ex-Colonel of the GRU was sentenced to 13 years of strict regime. Another prisoner Kvachkov's accomplice, Alexander Kiselev, was also reduced by two times.
In February last year, in the case of the preparation of an armed rebellion and the seizure of power in Yekaterinburg, the court convicted. The main suspect in the case then was Vladimir Kvachkov, who had previously been convicted in the same case in Moscow for 13 years in prison. His accomplices, Leonid Khabarov and Viktor Kralin, were sentenced to prison terms of 4,5. Another accused - Alexander Ladeyshchikov received a suspended sentence of two years. Weapons and explosives were seized from all those involved in the case during the searches.