Mass fight on the Maidan
As the
"TSN"
, on the Independence of Kiev Independence began a mass brawl between self-defense and activists of the Social-Nationalist Assembly, organized a torchlight procession. A group of one hundred young people wanted to go on Khreshchatyk in the direction of Institutskaya.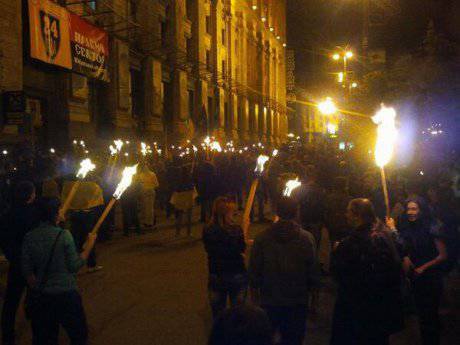 It is noted that the SNA fighters demanded to launch an antiterrorist operation in the East, calling the junta's actions soft and not meeting the interests of the revolution.
The Social-Nationalist Assembly was created in 2009 year on the basis of the five groups "Patriot of Ukraine", "Sich", "Rod", "Ukrainian Alternative" and "Volya". It is worth noting that she is one of the organizers of the "Right Sector".
As noted by
"TSN"
, Facebook reported the deputy secretary of the National Security and Defense Council Victoria Victoria Syumar, who said that the Russian special services had ordered a mass brawl on the Maidan.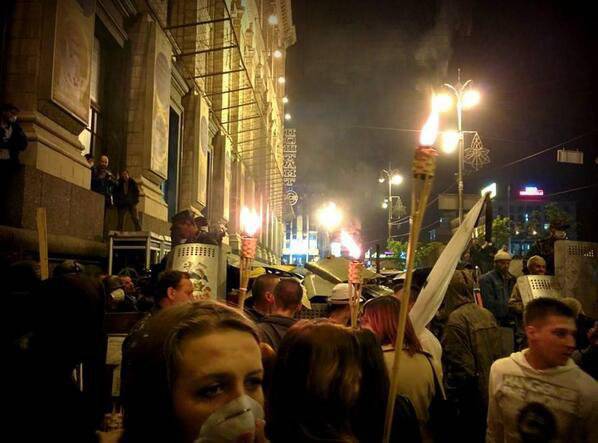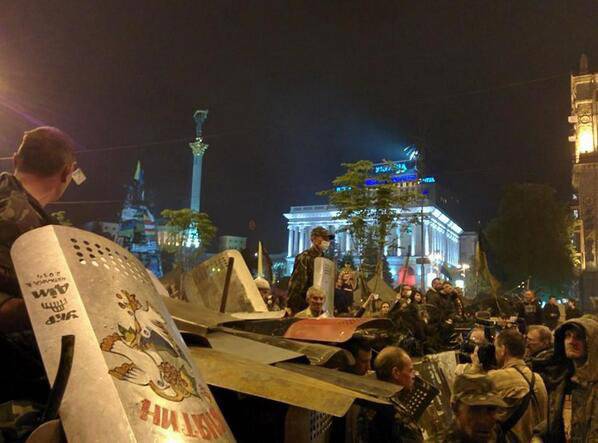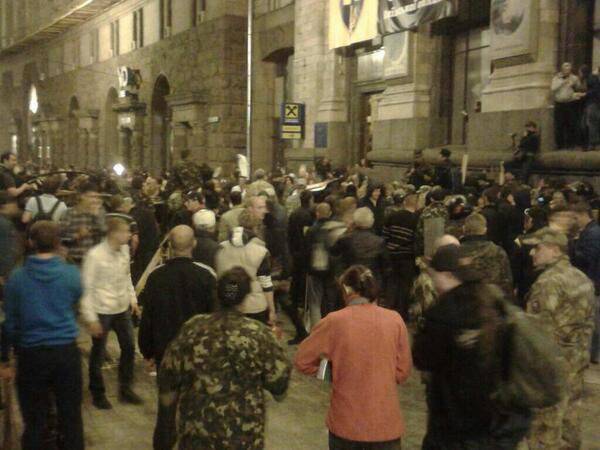 http://el-murid.livejournal.com/