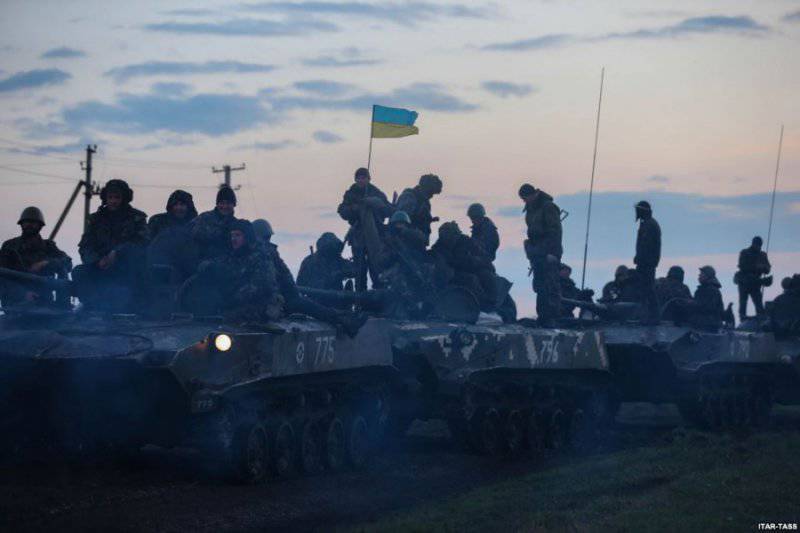 Received information is scarce. At the same time - reliable, and confirmed, as it should be, not one - and not two - sources ... On 2-th of May this year. The General Staff of the Armed Forces of Ukraine - on the written order of the National Security and Defense Council - appointed the start of a large-scale operation to clean up the entire Southeast. The plans took into account the mistakes made earlier, provided for centralized management, the interaction of forces and means of the created group, allocated airborne coverage and even determined the order of requests for artillery support (!). Understanding all the danger (and - the inevitable consequences) of the upcoming operation, the commanders of the units involved require written orders. And - to his own surprise - this time they get it ...
I think, sooner or later, respected Shtabsa will be shot for talkativeness.
They bother the authorities with constant leaks, and still shoot, for nothing, they appreciate.
But not yet shot, say thanks.
And as to the point, so (this is according to my data) after today's hints about the likelihood of a military coup in Kiev, a hysteria burst out, as a result of which the scumbag Parubiy actually signed the order. By creating an "umbrella" for, as it were, the president, who did not sign the order, so now, if there is a failure, the bastard Turchinov can dump everything on the head of the National Security and Defense Council.
Absurd, of course, but, on the other hand, the current events in Lugansk, embarrassment under Slavyansk, very bad trends for the junta in Kharkov and ... however, about Odessa separately ... they leave the bastards no other way than to go all-in , in every way provoking Russia, and consequently, NATO. The alternative to hanging they do not like.
And of course, what the distinguished Headquarters is right is that only publicity can stop the avalanche.
So shta ...