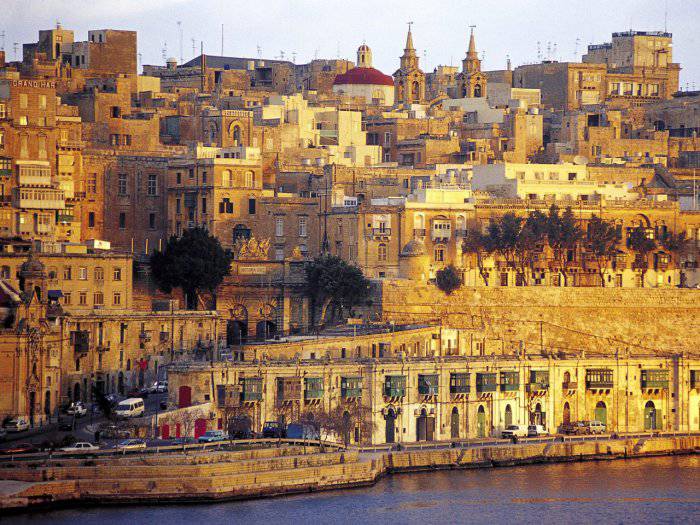 Malta is a place like a real paradise. Today it is a corner of romance and true solitude, and yet история The island is full of bright and complex events. This is a place with a unique culture and history. It is in Malta are the temples of Gzhantia - the most ancient man-made structures. Meanwhile, Malta became an independent state only in the second half of the twentieth century; before that, the island was a real bone of contention for different states and their rulers. Since the island is located at the crossroads of sea routes from Europe to Asia and Africa, conquerors from all continents came to mind on this territory. Even in ancient times, Malta passed from hand to hand. At first, this island became the property of the Phoenicians, to whose place the Greeks soon came, and a little later, Malta became part of the Persian Empire. In total, for the period from IV to XIII. BC. this territory was in the hands of the Carthaginians, Romans, Byzantines, Arabs, Normans and Spaniards. One of the funniest features of capturing Maltese land was that all colonialists necessarily brought from the captured lands of local dogs - the ancestors of modern Maltesethat have become one of the most popular breeds among the scenery. As a trophy, dogs of this breed fell into new and new countries, over time they became very common in all the states located in the neighborhood of Malta.

After constant raids from all nearby states in the Middle Ages, Malta becomes a knightly country. In the middle of the 16 century, the Order of Malta was formed here, in this state the island existed for almost two centuries. But quiet life in Malta was short-lived. Already in the 1798 year, Napoleon Bonopart granted here, who stripped the Grand Master of power. There is a Russian page in the history of Malta - at the end of 1798, Emperor Paul I was awarded the title of Grand Master of the Order of Malta. Ever since lap dog became a favorite pet of the Russian nobility.

The reign of Emperor Paul in Malta did not last long; already in 1800, English troops captured the capital of the island, Valletta, and already in 1801, the Maltese cross disappeared from the Russian coat of arms. And only at the beginning of the twentieth century the position of Malta began to change. In 1921, the island becomes self-governing, in 1964 - independence from Great Britain, and in 1979, Malta becomes an independent republic. Since then, the island's economy has been developing quite rapidly, mainly due to the location, nature and climate of this paradise, but the Maltese still remains one of the main symbols of this small, but already independent and wayward country.