Ministry of Internal Affairs of Ukraine
, which is headed by Arsen Avakov, released information that an improvised explosive device was found at the site of the assassination of Kharkov mayor Gennady Kernes, as well as an 7.62 mm caliber case. In addition, it is reported that law enforcement officers seized
weapon
from which the mayor was shot. Details about who seized weapons, no. After an assassination attempt, Kernes himself is being treated at one of the Israeli clinics. Israeli doctors conducted two operations, and said that the life of a politician is out of danger.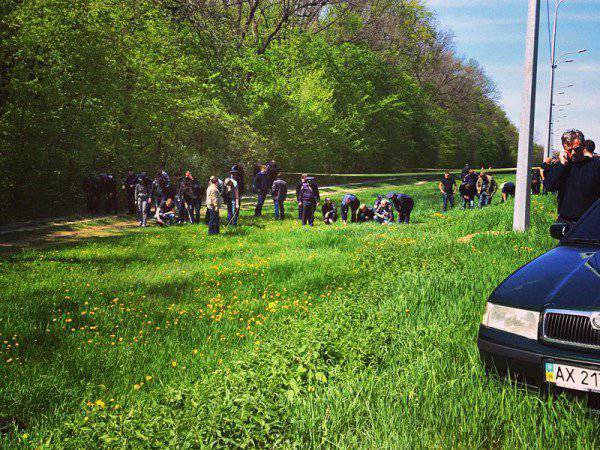 The Interior Ministry has already voiced the version of the motives of the assassination. The main one is the attack on anti-Maidan supporters of Gennady Kernes, who allegedly threatened the mayor after he declared his position against the federalization of Ukraine.
The Verkhovna Rada of Ukraine
today announced that it will create a special commission that will investigate the attempt on the Kharkov mayor. Experts say that the Rada Commission should work objectively - with the goal that the investigation by the Ministry of Internal Affairs would not be reduced to an extremely advantageous channel for the current Kiev "authorities" - similar to the one in which snipers on Maidan are being investigated since February 2014.
MP from the "Party of Regions" Nikolay Levchenko during a briefing in the Verkhovna Rada said:
The shot at Gennady Kernes is a shot from the authorities in the Ukrainian people, in the Ukrainian democracy. We fully impose responsibility for this on the current government, which is unable to ensure order in the country and the safety of its citizens.
-
transmits RT
.
Deputy of the Verkhovna Rada of the "Party of Regions" Valery Pisarenko:
The attempt on the life of the mayor of Kharkov is a demonstration of impunity that has covered Ukraine.