One of the candidates for the presidency of Ukraine, Olyog Tsaryov, decided to withdraw from the elections. At the same time, Tsaryov urged all other candidates whose main electorate is located in the south-east of Ukraine to follow his example. It is reported by the news agency
ITAR-TASS
.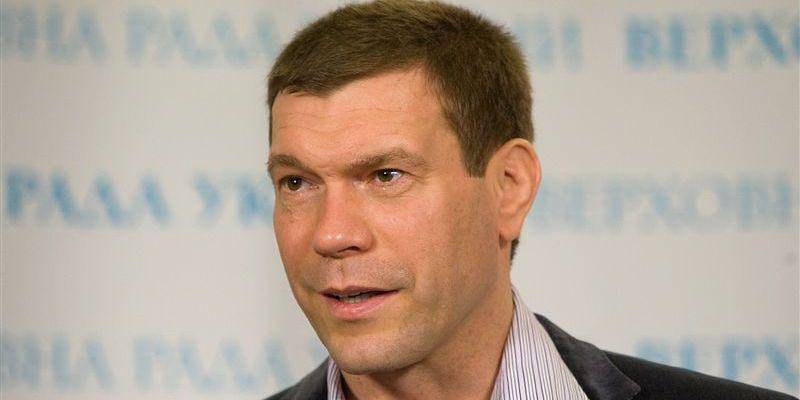 Oleg Tsaryov:
I believed and I believe that while self-appointed, the central government in Kiev is working to split the country, the real steps towards the preservation of Ukraine can be made by the regions. Communicating and negotiating with each other, bypassing the puppet power in Kiev, they will achieve greater understanding. But the Kiev authorities, in violation of all democratic norms, deprived me of this opportunity. Arriving in Kiev for a performance in front of an all-Ukrainian audience is associated with a risk to my life, and participation in the televised debates on the UT-1 television channel with the help of a teleconference was rejected. In this regard, I decided to withdraw my candidacy, because in such conditions the candidate status is ineffective.
The choices that are taking place against the backdrop of civil war must be boycotted!
Oleg Tsaryov is a people's deputy from the "Party of Regions". However, he did not go to the elections as a single party candidate, but as an independent candidate. The Party of Regions has identified the former head of the Kharkiv region, Mikhail Dobkin, as its single candidate.
Dobkin himself does not fully share the opinion of Oleg Tsaryov's party ally, but does not rule out that he himself will withdraw his candidacy.
Mikhail Dobkin:
To conduct it (election campaign -
Interfax
) Today in Ukraine, representatives of the "Party of Regions" is almost impossible. Today, to withdraw from the elections - to play along with those who do not want a stable situation in our country. Therefore, we will study the situation in detail, calculate all the options and consequences of our decision, but reserve the right to make any decision.
The reaction of other candidates to Tsarev's decision and Dobkin's statement has not yet been announced.