German edition
"Bild"
reports that one of the elite units of the Bundeswehr is on alert and is supposedly awaiting orders to storm the Ukrainian Slavyansk.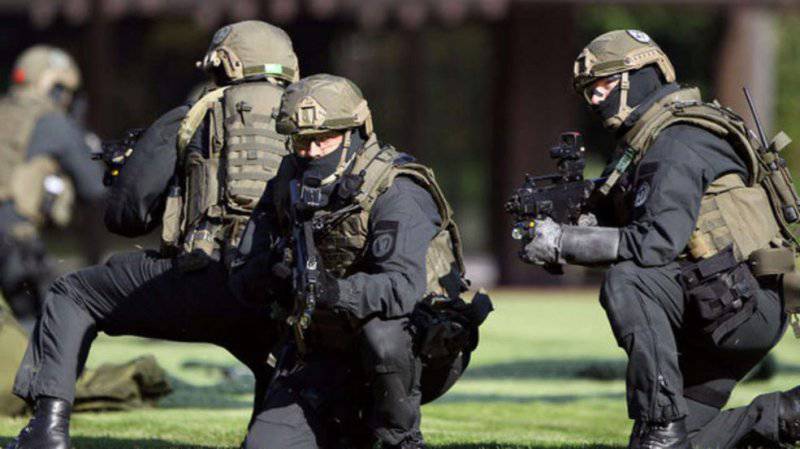 The KSK division, according to German journalists, has a population of about 1100 people and is the best special forces unit in Germany, designed to free hostages in hot spots. The publication reports that it is the KSK that can take part in the operation in Slavyansk due to the fact that the captured representatives of the OSCE mission, including 4 German citizens (1 translator and 3 military), are being held in self-defense forces in the city.
Recall that on Sunday in Slavyansk arrived the OSCE mission, which included several soldiers representing the NATO countries. Fighters of the people's self-defense of Donbass caught observers that those on their cards carefully note the checkpoints of the militia. This gave the people's mayor of Slavyansk Vyacheslav Ponomarev a suspicion of suspecting the OSCE mission of spying for the Kiev junta. Ponomarev called the captured observers prisoners of war.
Bild reports that the KSK division and the anti-terrorist group GSG9 can be transferred to the territory of Ukraine within a few hours and will be ready to begin operations from the territories controlled by the Ukrainian government.
Military expert Florian Khan:
If the situation for the hostages is threatening, then you need to think about this option (the option of introducing German special forces - note "VO"). But not before.

KSK is an elite Bundeswehr special unit that was formed in 1996 year. Only specially trained fighters get into the KSK service.
GSG9 is a German police unit formed in 1972 for anti-terrorist operations. The unit's specialization is the release of hostages, including in conditions of hostilities in the city.
The readers of the Bild publication itself with great skepticism reacted to the very idea of ​​sending German special forces to Ukraine (translation of "VO").
Karl dall
Great article. I haven't laughed like that for a long time.
Uwe tecken
Then Russia sends its riot police, and he turns the KSK through a meat grinder.
Rudolf becker
These boys' grandfathers were already there. So let them ask their grandfathers what happened to them there.
Bildo zeitungo
But what about the Constitution of Germany?