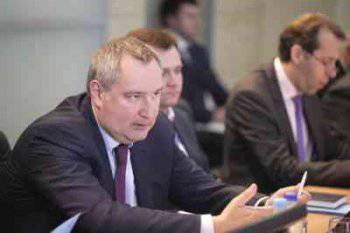 "My Taganrog"
reports that Deputy Prime Minister Dmitry Rogozin spoke with the support of the project to create a helicopter cluster, submitted by the Governor of the Rostov Region Vasily Golubev.
"The helicopter cluster will unite several productions of this type of equipment and will provide about 10 thousands of jobs," Golubev said. - Both for Rostov and for the Rostov region this project is anchor. We have a wealth of experience, and Rostvertol will be the center of development of this territory. And the region will take on the solution of organizational issues related to the promotion of this project. "
Rogozin also announced support for another initiative by Golubev, which envisages the creation of import-substituting industries in the Don enterprises.
"The offer of the Don governor is to place at the enterprises of the Rostov region, not only defense ones, the production of part of the aggregates of the 2-th and 3-th level of cooperation. Thanks to our colleagues, the Don industrialists. This proposal will be supported. I will instruct you to include the Rostov region in the list of regions for which a priority decision will be made to support their initiative, "he said.
Dmitry Rogozin arrived on an official visit to the Rostov region on April 28. In addition to meeting with the governor, he visited Taganrog OJSC
aviation
G. M. Beriev scientific and technical complex ", where he was shown the cockpit of the new Be-200ES amphibious aircraft.