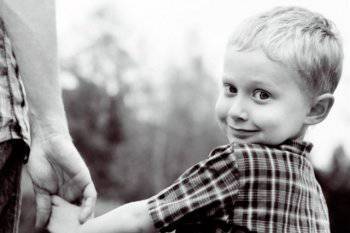 Newspaper
"Tomorrow"
published an article about the adoption of Latvian children from orphanages and boarding schools by American citizens. It is noted that the scheme of "trafficking in children" worked out to perfection. In some cases, the adoption takes only two days, and no one studies the biographies of the adoptive parents.
"Nobody controls the orphan courts. It is also beneficial for the state to get rid of orphans. Easier to give abroad than to contain. This is buying and selling children, "Diena.lv quotes words from an employee of one of the children's homes in Latvia who wished to remain anonymous.
Teachers say they have lost touch with most of the 499 orphans that Americans have adopted over the past ten years. After the child enters the United States, nothing is known about his fate. Often, new parents force children to delete accounts on social networks in order to stop communicating with friends in their homeland. The number of children who are given up for education to Americans is constantly growing. In 2013, about 100 orphans went to the USA.
Senior adviser of the Department of Children and Family Affairs of the Ministry of Welfare of Latvia, Ivita Crastini, noted that Latvian legislation is more loyal to adoptive parents from other countries than to 1,500 Latvian families who are waiting in line for adoption.
According to the representative of the Saules bērni orphans society, Viestura Alksnītis, foreigners are assisted in adopting Latvian children from religious organizations, mainly Pentecostals. According to Apollo.lv, Project 143 and Horizons for Children (NHFC), which also operate in Ukraine and the Philippines, are most active in this area.
"Russia has ceased to give its children up for adoption in the USA and some other countries, and Latvia is still happy to get rid of them," said Alksnitis.
It is worth noting that in the fall of 2013, Reuters published information about the illegal online exchange for the exchange and sale of foster children in the United States. As Konstantin Dolgov, the Russian Foreign Ministry's authorized representative for human rights, democracy and the rule of law, said in March 2014, about 25% of adoptions in the US end up with adoptive parents getting rid of children, including through specialized Internet communities.
"Among them, by the way, the notorious institution Ranch for Kids, where, according to our information, contains Russian children abandoned by their American adoptive parents, was noted," Dolgov said.