Ukraine, Russia and the EU will discuss the gas problem in Warsaw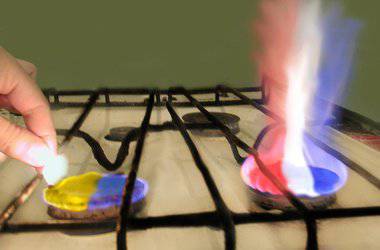 As the
Interfax-Ukraine
Yuriy Prodan, Ukraine's Energy Minister, agreed to hold a tripartite meeting on gas issues on 2 in May this year, in which Russia and the European Union will also participate.
"A member of the European Commission on Energy, Ettinger, was in contact with the Ukrainian Minister of Energy Prodan, who agreed in principle with the date and venue of such a meeting," said the press service of Gunther Oettinger, a member of the European Commission on Energy.
"Interfax" notes that in the evening of April 28 a telephone conversation took place between Gunther Oettinger and the Minister of Energy of Russia Alexander Novak, during which they discussed the issue of gas supplies to the EU countries and Ukraine, as well as holding a trilateral meeting on this issue. EC spokeswoman Sabine Berger announced that the meeting could take place on May 2 in Warsaw, if the Minister of Ukraine is satisfied with the date and place.
In mid-April, European Commission President Jose Manuel Barroso sent a letter to Russian President Vladimir Putin, in which he said that the EC was ready for tripartite consultations with the Russian Federation and Ukraine.
"The proposed consultations should help avoid an extreme scenario and ensure security of supplies and transit, while at the same time creating the necessary conditions for structured cooperation, including, in particular, on the modernization of Ukraine's gas transportation system," Barroso said in a letter.