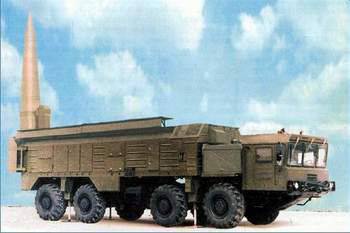 According to some reports, the deployment of Iskander missile systems has begun on the border between Russia and Kazakhstan, which should be completed by the end of 2014, the newspaper reports
"Arguments of the Week"
.
It is noted that, in response to feedback from diplomatic and military circles, Russia and Kazakhstan concluded an agreement in case of political and social unrest in Kazakhstan. In particular, the possibility of a Kazakh version of the Ukrainian Maidan is being considered when President of Ukraine Viktor Yanukovych had to leave his country. However, allegedly, in the case of Kazakhstan, Russian troops can enter the territory to protect the current government.
In addition, the newspaper reports that the deployment of Russian troops in the Orenburg region, a hundred kilometers from Kazakhstan, is explained by the "prospective threat to Kazakhstan from Islamic terrorist organizations" that can penetrate the territory of the republics of Central Asia "after the leaving American troops".
However, it is quite possible that this is one of the means of pressure of Moscow on Astana and Beijing. As the newspaper notes, during the Crimean events Nazarbayev met with the Chinese leader Xi Jinping. And April 2 was headed by K. Masimov again, who actively supports the economic union with China.
It is worth noting that Vladimir Shtygashev, the head of the United Russia faction, spoke at the meeting.
"Even many historians do not really know
history
last xnumx years. East Kazakhstan region, or Rudny Altai. Rudny Altai has always been a part of Russia. Kazakhstan did not have much territory, it was decided to give part of the Ishim region (and this is the Omsk region). They gave and made Karaganda. This is in 70, quite recently. In total, we transferred five provinces to Kazakhstan, and after that the Kazakh Autonomous Soviet Socialist Republic from autonomy was renamed SSR. These territories were transferred as loose change, "he said.