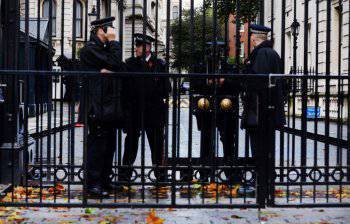 As the
INTERFAX.RU
Oleg Makhnitsky, Acting Prosecutor General of Ukraine, said in an interview with the British edition of the Financial Times that former Ukrainian officials had taken at least 32 billion dollars to Russia.
"All states cooperate with Ukraine, except Russia. According to the latest operational data, at least $ 32 billion was exported to Russia only, "he said.
Makhnitsky also noted that Ukraine sent requests to Austria, Switzerland and the Principality of Liechtenstein. The Swiss side provided data that at the end of 2012, the accounts of their banks contained 2 billion of dollars of Ukrainian origin. According to Makhnitsky, it is unlikely that this amount was obtained legally.
"The Prosecutor General's Office of Ukraine has launched a number of criminal proceedings in which data are being studied on the facts of illegal seizure of state property and the conduct of illegal financial transactions," the GPU website reports.
Also acting The prosecutor said that during the investigation, the personal property of Viktor Yanukovich, Alexander Yanukovich, Andrei Klyuev, Nikolay Prisyazhnyuk, as well as their accounts in Ukrainian banks for a total of 1.300 million UAH, was arrested.
As noted by
ITAR-TASS
, the British Anti-Fraud Bureau on a particularly large scale published a statement about the initiation of a criminal case on the fact of possible money laundering related to corruption in Ukraine.
23 million dollars in the UK have been frozen.
On the readiness to help Ukraine in the fight against "cancer of corruption", said Vice President Joseph Biden. According to the official representative of the National Security Council at the White House, Caitlin Hayden, they sent to Ukraine a group of specialists from the Ministry of Finance, the FBI and the US Department of Justice, who should help to find and return the assets stolen by corrupt officials.