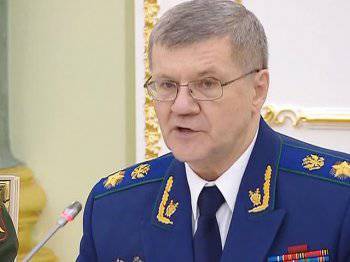 According to the news agency
"Vesti"
The Prosecutor General's Office of the Russian Federation expressed serious concern over the large number of violations of the law committed by public procurement officials. In particular, according to the results of prosecutor's checks last year, more than 80 thousands of similar violations were discovered in almost all market segments.
"The Prosecutor General's Office of Russia has taken measures to eliminate gross violations of procurement legislation for state needs, committed by officials of the Ministry of Internal Affairs of Russia, the Ministry of Emergency Situations of Russia, the Federal Registration Service, as well as the Ministry of Health of Russia, the Ministry of Culture of Russia and the Ministry of Education and Science of Russia," says Prosecutor General Yury of the Russian Federation Seagulls
It is noted that considerable efforts were directed at preventing the theft and misuse of funds from regional and federal budgets.
"At the same time, the number of violations in the procurement of goods for state and municipal needs related to the conduct of tenders, the conclusion and execution of contracts, and the exercise of supervisory powers remains consistently high. Last year, prosecutor's checks revealed more than 80 thousands of violations in almost all segments of the procurement market, "reports Yuri Chaika.
A large number of such offenses are recorded in such significant areas as housing and utilities and health care. According to the supervisory authority, most of them are performed at the stage of acceptance of goods, services and works, during which actual work not completed is paid from the budget.