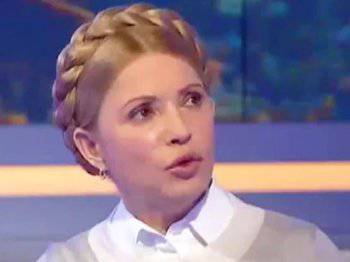 According to the information agency
"Vesti"
Yulia Tymoshenko, a presidential candidate of Ukraine, spoke on the air of one of the Ukrainian TV channels, who made another odious statement. She accused her main rival in the election race - businessman Petro Poroshenko - of being a Russian agent.
"When politicians have a huge part of business in Russia, they cannot be free, they cannot make independent decisions," she said. - When at the height of the war one of the presidential candidates, and this Petro Poroshenko, is practically given an order for his Sevastopol repair plant, is given by those people who today occupied the country, with 130 with something of a million dollars, then it means that we are practically moving to the format when this bundle is Russian aggression and the fifth column of the oligarchy, they become practically our weakness, our defeat. "
It is worth noting that earlier Poroshenko's supporters said the same thing about Tymoshenko herself, mentioning the gas agreements that she concluded with Russia.