In Lower Saxony (Germany) commemorated the Red Army soldiers killed in the concentration camp
At one of the memorial complexes in Lower Saxony (Germany), events were held in memory of the thousands of Soviet prisoners of war who died in the Bergen-Belsen concentration camp. Every year such events are held on the day of the release of concentration camp prisoners. This is reported by the management of the press service.
Ministry of Defense of the Russian Federation
.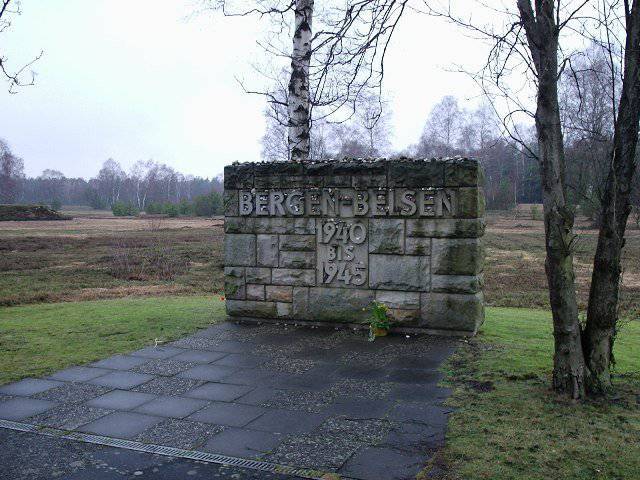 This year, Vladimir Kukin, head of the representative office of the main military department of the Russian Federation, other guests from Russia, German public figures and officials took part in the commemorative ceremony.
Vladimir Kukin:
The Second World War left behind deep wounds and pain, which is still alive in the hearts of people. As a result of the national socialist madness, millions of people in Europe died, suffered or lost their entire fortune. We remember all those who gave their lives for their homeland, to win freedom and peace for the whole of Europe. We remember the soldiers, who gave all their strength to bring victory.
The Bergen-Belsen concentration camp was established in 1940 for prisoners of war from France and Belgium.
It was originally designed for 600 prisoners, but as early as July 1941, the number of prisoners of war in the camp grew more than 30 times. Soviet soldiers were brought here. Of the 20 thousands of Red Army fighters trapped in Bergen-Belsen, almost 1942 thousands died in the spring of 18. The overwhelming majority of the deaths of prisoners of war in this camp were hunger and typhoid. The total number of captured fighters killed here has not yet been established. According to the most modest estimates of military historians, it is about 30 thousands of people.
A memorial dedicated to the memory of people tortured in the camp is taken care of by local public organizations and German schoolchildren.