At about noon local time, the mayor of Kharkov, Gennady Kernes, was assassinated. In the mayor shot. The bullet hit Kernes in the back. It is reported by the news agency
"UNIAN"
.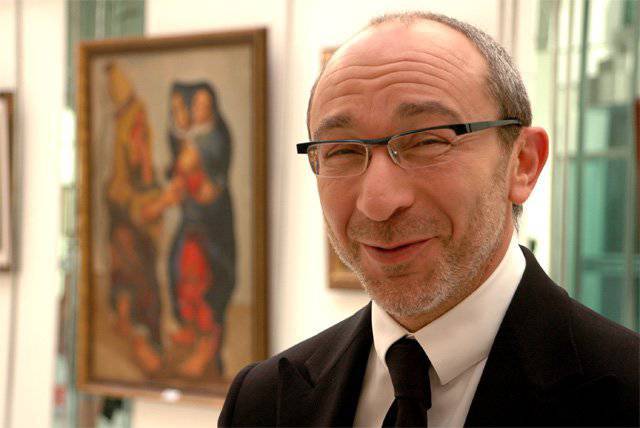 Information that Kernes is seriously injured is confirmed by the staff of the Kharkiv City Council. At the moment, Gennady Kernes is in one of Kharkov hospitals, where doctors are fighting for his life. The press service of the Kharkov mayor does not provide any details of the attempt.
So far there is conflicting information about the place of the assassination. According to some data, the attacker shot at Kernes while he was jogging. According to others, the bullet caught Kernes at the moment when he bathed in Sarzhin Yar, where the swimming pool is located, which is popular among Kharkiv residents and guests of the city, as well as sources of mineral water.
Zurab Alasania, the general director of the National Television and Radio Company of Ukraine, was one of the first to "determine" the perpetrators of the attempt, who wrote on his Facebook page:
Kharkiv measures Gennady Kernes and now did not change habits: swimming in the spring at Sarzhin Yar. Well, there we waited. Shot in the back; a serious condition, at the moment - in an ambulance operation.
RF identifies and eliminates key points of resistance.
Update update on the place where the attempt was made: a shot was made from the forest, while jogging on the Belgorod (sic!) Highway.
Other Kharkiv citizens provide other information not only about the place of the attack, but also about who committed it. Many managed to answer Zurab Alasania on Facebook. Here is one of these answers (Serg Sergeev):
Zurab, do not go crazy. Kernes has enough enemies and foes, including your patron Avakov. Maybe the script is played Muzychko? Why not assume that Avakov settles scores with Kernes ... Kernes is an ambiguous person in the human and political sense, muddy, cynical, vindictive, with the soul of a traitor ...

There are those citizens who believe that the attempt is nothing more than a drama in connection with complex events in the south-east of Ukraine.