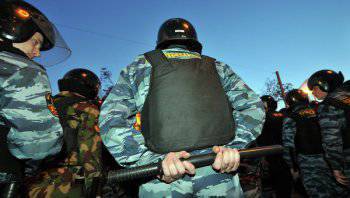 According to the
RIA News"
, in the forest of the Stavropol Territory, security forces destroyed two militants. As a result of the collision, one policeman was injured.
"In the Stepnovsky district, approximately at four o'clock in the morning, the police tried to stop VAZ-2107 in the forest, from where they were fired, as a result of the return fire, two militants were killed," said a representative of the main department of the Interior Ministry in the North Caucasus Federal District.
It is worth noting that since the beginning of this year, more than 70 militants, including 14 leaders, have been neutralized in the North Caucasus. Security forces destroyed 78 caches and 19 militant bases. During operations, 20 grenade launchers, 3 flamethrower, about 500 small units were seized
weapons
, almost 300 grenades, 49 IEDs, more than 200 mines and shells, over 207 kg of explosives, more than 49,3 thousands of cartridges.