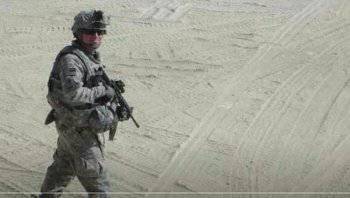 As the
RIA News"
, American TV journalist Leslie Stahl was shocked by the state of the US Warren missile base in Cheyen, Wyoming. According to her, the technical equipment and infrastructure of the central control station are in poor condition, they have not been updated for fifty years.
"Employees who are responsible for one of the most deadly combat weapons in the world are forced to talk to each other on telephones that cannot be heard and work on old computers that still use floppy disks," said Stahl. The journalist noted that the officers who are responsible for the launch of Minton-3 intercontinental ballistic missiles equipped with nuclear warheads are outraged by the poor state of telephone lines.
According to them, it is almost impossible to hear what the person on the other end of the line is saying. Sometimes, access to the international network does not work, which makes it extremely difficult to carry out service.
It is worth noting that the underground control centers of the US Air Force missile base were built back in 1960. The leadership of the Air Force promised to modernize the rocket mines and control centers, but no serious steps were taken in this direction. For example, the massive door that protects the corridor that leads to the control center has not been working for several years.
The new commander of the missile forces, Major General Jack Weinstein, shared his opinion on outdated equipment. According to him, outdated computers protect the database from hacker attacks, since they do not have the ability to connect to the Internet. Weinstein also noted that in the next few years, the US Air Force will nevertheless conduct technical modernization.
This is not the first case of close attention of the public and the media to the American bases of rocket forces. In January of this year in the United States began a scandal around the cases of drug use and fraud during the passage of tests for professional suitability by Air Force officers who are responsible for land-based nuclear intercontinental ballistic missiles.