A source in the Russian Ministry of Defense reported that a large group of soldiers had been formed in eastern Ukraine. Techniques and soldiers around Slavyansk enough to "wipe the city off the face of the earth." Published images confirming the concentration of the military in the eastern regions of Ukraine.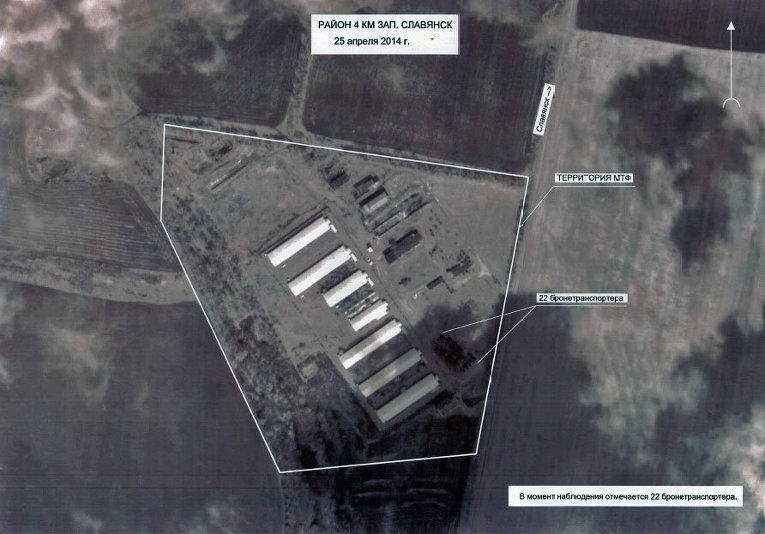 "According to reports, a group has been created in the regions bordering with Russia, numbering more than 15 thousand troops of the Ukrainian army and the National Guard, about 160
tanks
, 230 infantry fighting vehicles and armored personnel carriers, as well as at least 150 multiple launch rocket systems (Grad and Tornado), as well as howitzer and self-propelled artillery, "RIA said
News
source in the Russian Ministry of Defense.
According to him, the accumulation of people and armored vehicles around Slavyansk, initiated by the Kiev authorities, is incomparable with the forces of the protesters and is more like not a police special operation, but the creation of a real military group "in order to wipe the city off the ground."
Such a congestion "from a military point of view defies any explanation." "Of course, such a concentration of troops in one area is incomparable with the potential of self-defense forces, armed only with a small number of pistols and machine guns," said a source.
At the disposal of RIA Novosti photographs came from satellites, which clearly shows the accumulation of a large number of Ukrainian military equipment and weapons on the border with the Russian Federation and around Slavyansk.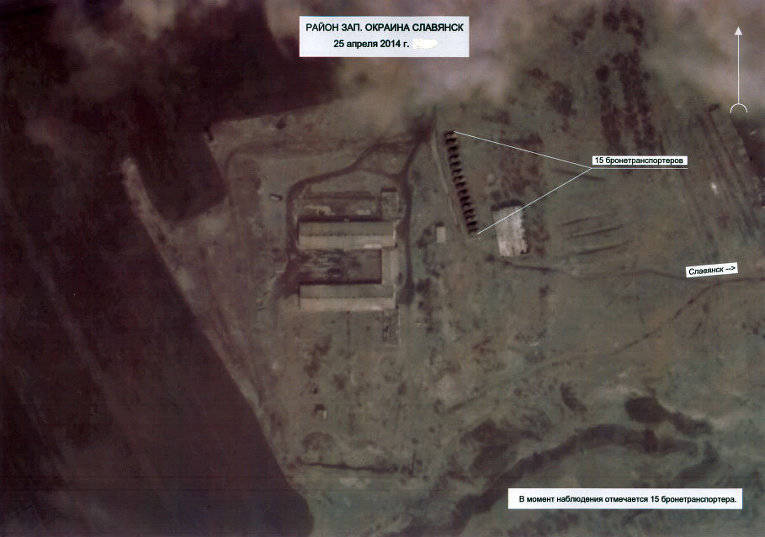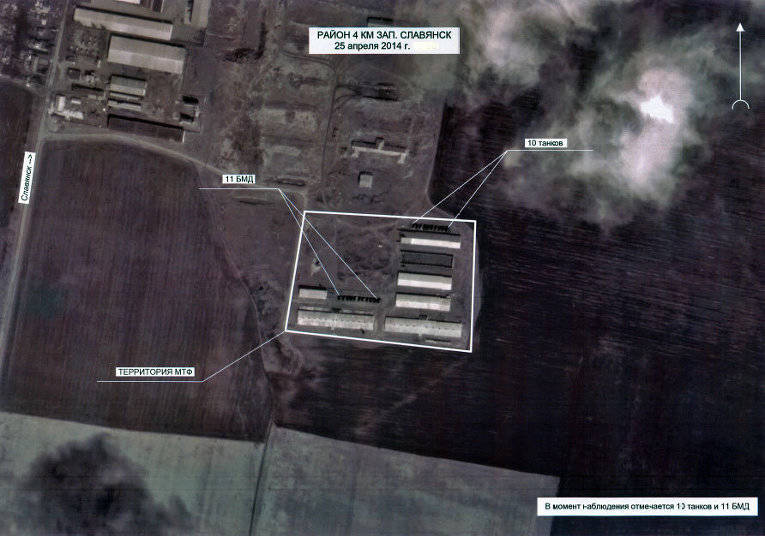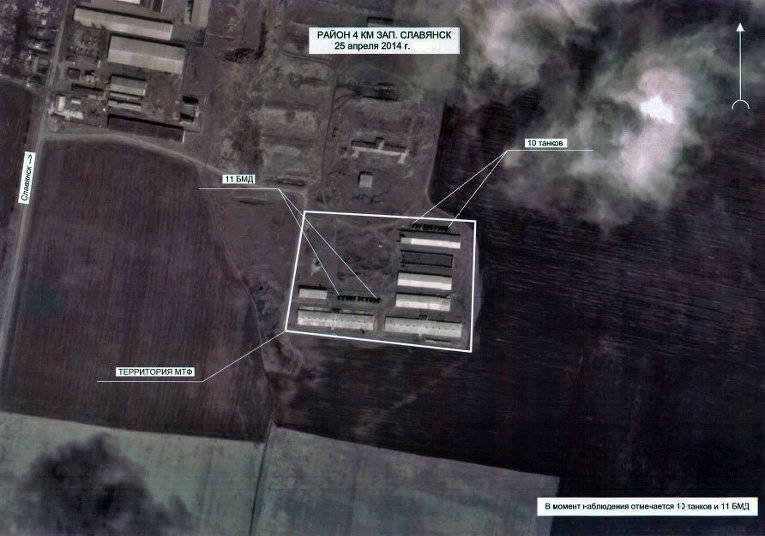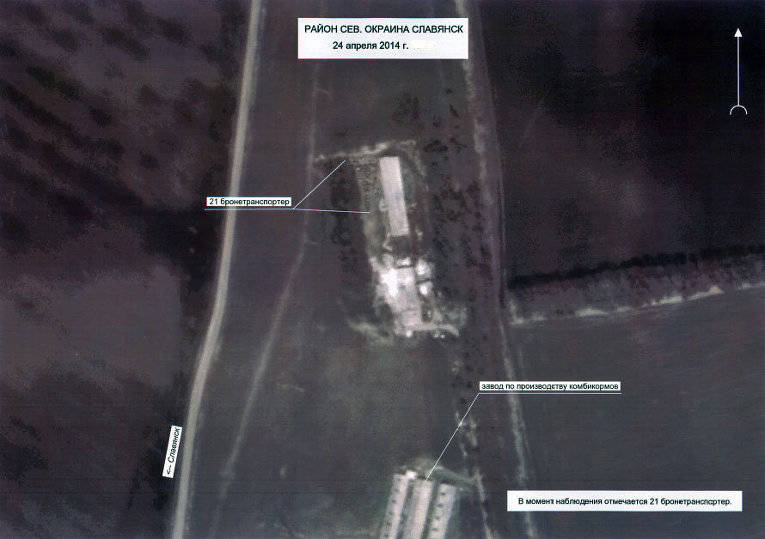 The Kiev authorities are conducting a special operation against the rally supporters of federalization in the east of Ukraine involving the army, there have been reports of victims and injured. The most active confrontation takes place in Slavyansk, the blocking of which was declared the goal of the second phase of the special operation started on April 25.
Russian Defense Minister Sergei Shoigu said that more than 11 thousand people were involved in the special operation, around 160 tanks, more than 230 BMP and BTR, no less than 150 guns and mortars.
"Official statements by representatives of the Kiev authorities on the legality of engaging the armed forces in a special operation against protesters are alarming. To suppress the legal will of the citizens of their country, it is absolutely unacceptable to use heavy army weapons and military equipment just because they have different views on what is happening in the country and the future of Ukraine, "said the agency interlocutor.
He also recalled that NATO troops defiantly deploy forces to Europe, conduct exercises in Estonia and Poland, and NATO ships went to the Black Sea to conduct military naval exercises. "A legitimate question arises: why is a friendly Russian alliance (as NATO declares) conducting such an aggressive demonstration of its power at our borders," said a source.