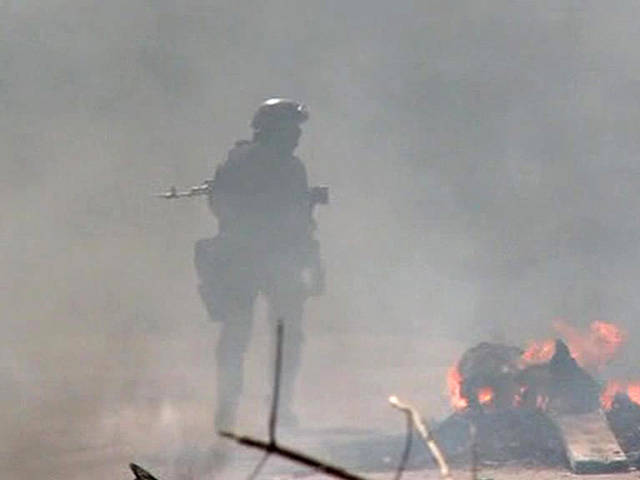 On Saturday, April 26, near the Ukrainian Slavyansk, unidentified people in camouflage fired at a checkpoint located in the immediate vicinity of one of the warehouses
weapons
and ammunition. According to the preliminary and not yet confirmed information, only one militia managed to survive, the rest died. According to eyewitnesses, the shooting was conducted from the American M-16 assault rifles.
The shelling was confirmed by a spokesman for the government of the Donetsk People's Republic: "Indeed, the attack was made on a roadblock located directly near the Volodarsky mine." According to him, it was there that the fighters of the Ukrainian National Guard were disembarked from a helicopter.
The militia managed to repel the attack, killing one of the attackers and taking another prisoner, ITAR-TASS. At the moment, to the checkpoint, which was attacked, locals are pulling up to protect it from new attacks. It is known that a huge number of weapons and ammunition are stored in the salt workings of the Volodarsky mine.